February 19, 2013
Press Release: Carnegie Mellon Establishes Center for Iranian Music
Contacts: Kathleen Fallon / Center for Iranian Music / cfim@andrew.cmu.edu
Pam Wigley / Media Relations / 412-268-1047 / pwigley@andrew.cmu.edu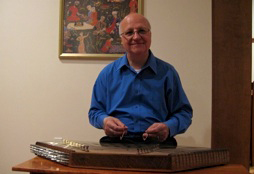 PITTSBURGH—Carnegie Mellon University's College of Fine Arts has established the Center for Iranian Music (CFIM) to "create opportunities that support and promote the appreciation of Iranian music and its rich history," according to Reza Vali, associate professor of composition at the School of Music and director of education and research for the center.
Vali and Dr. Bijan Elyaderani founded the center to preserve and promote Iranian music, including traditional music (the Datsgâh System), folk music (regional music of Iran), contemporary music, and commemorative and religious music. The CFIM's other goals include:
Establishing Iranian music courses;
Increasing university and local community awareness of Iranian music through lectures and performances;
Preservation and propagation of Iranian music; and
Recognizing and supporting masters of Iranian traditional and contemporary music.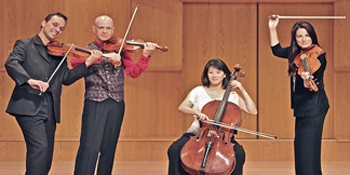 The grand opening will be held at 8 p.m., Thursday, March 7, in the College of Fine Arts' Alumni Concert Hall. The center will honor the Master of Santoor (Persian hammer dulcimer) Dr. Dariush Saghafi for his contribution to Iranian music and his dedication and support of the Iranian-American community in Pittsburgh.  In addition, the opening night will feature performances by the renowned Carpe Diem String Quartet and Dr. Ramin Saghafi.
More details are available at the center's website, http://centerforiranianmusic.org.

###

About Dr. Dariush Saghafi: Saghafi began playing Santoor at age 11 with master Saba, the foremost contemporary figure in Persian music, and also spent a year studying with Master Faramarz Payvar. He was a two-time winner of the Gold Medal Award in Santoor Composition among students from all universities in Iran in 1966 and 1967. Saghafi has performed in many concerts as a soloist and as an ensemble player in both Iran and the United States, including at Carnegie Hall in New York and the Kennedy Center in Washington, D.C. He was awarded the 2008 Fellowship from the Pennsylvania Council on the Arts.
      
About the Carpe Diem String Quartet: The Carpe Diem String Quartet has captured the imagination of audiences and the respect of critics to become the premier American indie string quartet. One of the most versatile quartets of its generation, Carpe Diem has earned critical acclaim with innovative programming, electrifying performances and a passion for audience engagement. The group's musical passion has led them down the paths of gypsy, tango, folk, pop, rock and jazz-inspired music, but the quartet is equally at home with the traditional string quartet repertoire.
Pictured above are Master of Santoor Dr. Dariush Saghafi and the Carpe Diem String Quartet. Saghafi and the quartet will be performing at the grand opening of CMU's Center for Iranian Music at 8 p.m., Thursday, March 7, in the College of Fine Arts' Alumni Concert Hall.