February 12, 2013
News Brief: Carnegie Mellon University Press' Latest Poetry Book Lands On Publishers Weekly's Picks List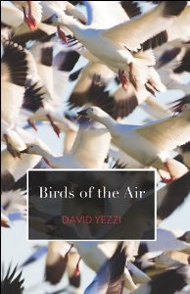 "Birds of the Air," a new poetry book published by Carnegie Mellon University Press, has been included on Publishers Weekly's list of the best new books for the week of Feb. 11, 2013.
Written by David Yezzi, Publishers Weekly calls "Birds of the Air" "sad and serious" and says that "it should impress not just those who follow 'formal' poetry generally, but almost anyone who has an abiding love for the poetry of Robert Frost."
CMU Press was established in 1972 as a publisher of poetry. It has since evolved into a highly regarded publisher of poetry, classic contemporaries, short fiction and regional social history.  Among the press' most notable achievements is publishing poet Rita Dove's "Thomas and Beulah" in 1986, which was awarded the Pulitzer Prize the following year.
To purchase "Birds of the Air," visit the Press' distributor at
http://www.upne.com or http://www.amazon.com/Birds-Carnegie-Mellon-Poetry-Series/dp/0887485715
.
For more information on CMU Press, visit
http://www.cmu.edu/universitypress/
.