August 13, 2013
Press Release: Carnegie Mellon's School of Drama Celebrates 100 Years of Conservatory Training with American Season of Plays
Contacts: Dennis Schebetta / 412-268-2068 / dschebet@andrew.cmu.edu   
Pam Wigley / 412-268-1047 / pwigley@andrew.cmu.edu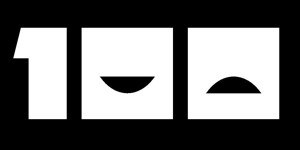 PITTSBURGH—Carnegie Mellon University's School of Drama, the oldest degree-granting conservatory training program in the U.S., will celebrate its centennial during the 2013-2014 academic year by recognizing the contributions that alumni, faculty and staff have made to the entertainment industry with a season of performances that's decidedly American.
The 2013-2014 Subscriber Series will open in October with Arthur Miller's classic play "The Crucible" (Oct. 3-12), directed by faculty member and alumnus Tony McKay (A'69). Faculty member and alumna Barbara Mackenzie-Wood (A'67, '90) will direct "You Can't Take It With You" (Nov. 14-23) by Moss Hart and George Kaufman, which will be followed by Andrew Lippa's musical "The Wild Party" (Feb. 20-March 1, 2014), directed by alumnus Matthew Gardiner (A'06), who is associate artistic director of Signature Theater in Virginia. Closing the season will be David Ives' "Lives of the Saints" (April 17-26, 2014), directed by Gregory Lehane, professor of drama and music in The John Wells Directing Program. All performances will take place in the Purnell Center for the Arts on the Oakland campus.
"All four plays are pillars of the American dramatic repertoire and represent a raft of theatrical offerings," said Peter Cooke, head of the School of Drama. "We're thrilled to welcome back Matthew Gardiner as our special guest to direct our 100th Anniversary production."
The new season also includes a production of "The Glass Menagerie" by Tennessee Williams and "The Nina Variations" by Steven Deitz, in addition to the seven-play Directors Series and a New Works Series of six plays, which will be directed by students in The John Wells Directing Program, named for legendary Hollywood producer and School of Drama alumnus John Wells (A'79).
The School of Drama is enjoying international acclaim as it moves into its centennial. The Hollywood Reporter recently ranked the school 4th among the top 25 Drama Schools in the world for the second year in a row. Earlier this year, CMU alumni stole the spotlight at the 67th Annual Tony Awards, winning eight awards across six categories, with several CMU alumni presenting or performing on stage. Eleven alumni and an incoming faculty member, Suttirat Anne Larlarb, have been nominated for 2013 Emmy Awards.
In recognition and celebration of School of Drama alumni contributions to the entertainment fields in film, television, theater and other performing arts, the school is planning several celebratory evenings beginning in February 2014 in Pittsburgh, New York City and Los Angeles, with several distinguished alumni scheduled to participate.
"Celebrating 100 years of Carnegie Mellon University's School of Drama in 2013-2014 is an extraordinary achievement. To all former staff, faculty and students, the current cohort, our fabulous alumni and clans, and all those coming to study or work on campus in the next 100 years, I salute, thank, welcome and congratulate you," Cooke said. "The level of accomplishment across all disciplines offered by the school in its storied history could not be higher, nor more widely felt and acknowledged across the world arts community, and for that, we in the school thank each and every participant in its 100-year journey."
For this year's School of Drama performance package options or to place a subscription order, call the box office at 412-268-2407 between noon and 5 p.m., Monday through Friday. Special discounts are available to all Carnegie Mellon alumni. All Subscriber Series performances are at 8 p.m., Tuesday through Friday, and 2 and 8 p.m. on Saturdays. For more information about the School of Drama, visit www.drama.cmu.edu.
     
NOTE: Students in the Dramaturgy Program will host talkbacks with the audience, casts and crews following Tuesday evening performances, explaining the play's background and commenting on the research and development of the story line. The dramaturgs are also available to discuss the plays with classes, student groups and public organizations. Contact Wendy Arons, dramaturgy option coordinator, at warons@andrew.cmu.edu to schedule a session with a dramaturg.
     
###

Carnegie Mellon's School of Drama, the oldest degree-granting conservatory training program in the U.S., will celebrate its 100th anniversary during the 2013-2014 school year.