September 28, 2012
Media Advisory: Carnegie Mellon's CyLab To Host Panel Discussion, Screening of New Movie Documenting Rise of Information Technology Age
Contacts:
Chriss Swaney / 412-268-5776 /
swaney@andrew.cmu.edu
Byron Spice / 412-268-9068 /
bspice@cmu.edu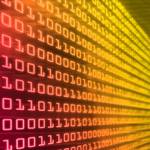 Event:
Carnegie Mellon University CyLab
will host a panel discussion and film screening of a new documentary film titled "CODE 2600." The film was created to heighten public awareness about the growth of data collection and social networks and explores the implications of that growth for cyber attacks, privacy invasion and identity theft.  
Lorrie Cranor,
a professor of computer science and engineering and public policy and head of CyLab's Usable Privacy and Security Lab (CUPS), will lead a distinguished panel of technology savvy experts in a discussion about data collection, cyber crime and the impact of technology on daily life. Panel members include: "CODE 2600" director Jeremy Zerechak, an award-winning documentary filmmaker from Pittsburgh; Nicolas Christin, a CyLab senior systems scientist and associate director of CMU's Information Networking Institute; and Norman Sadeh, a CyLab faculty member who is a professor in the School of Computer Science and director of CMU's e-Supply Chain Management Lab.
In addition to the panel discussion, Cylab is hosting the Pittsburgh premiere of "CODE 2600" and a reception that will include a question and answer session with the filmmaker. "CODE 2600" was a Grand Jury Award winner in the 2012 Atlantic Film Festival.
Cranor, who appears in the movie, said both the panel discussion and movie screenings are a wonderful way to continue the dialogue about the impact information technology has on our ability to remain human while maintaining our personal privacy and security.  
Both events are free and open to the public. For more information, see
www.cylab.cmu.edu/news_events/news/2012/cylab-hosts-panel-screenings-code-2600.html
Panel Discussion:
When:
Noon, Friday, Oct. 12. 
Where
: Collaborative Innovation Center, 4720 Forbes Ave., Pittsburgh, Pa. 15213
Movie Screening:
When:
7 p.m. and 10 p.m., Friday, Oct. 12.
Where:
McConomy Auditorium, University Center, Carnegie Mellon University, 5000 Forbes Ave., Pittsburgh, Pa. 15213.
###