October 19, 2012
Press Release: Carnegie Mellon's Lorenz T. Biegler To Chair Annual Conference of American Institute of Chemical Engineers
Contact: Chriss Swaney / 412-268-5776 / swaney@andrew.cmu.edu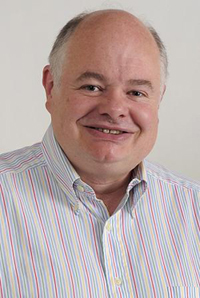 PITTSBURGH—Carnegie Mellon University's Lorenz (Larry) T. Biegler is meeting program chair for the annual American Institute of Chemical Engineers Conference (AICHE), slated to bring more than 5,000 scholars to Pittsburgh to discuss and present leading-edge research about energy, the environment and health care. The meeting takes place from Oct. 28 - Nov. 2 at the David L. Lawrence Convention Center.
"This is a wonderful opportunity to showcase Carnegie Mellon, the region and our unique place in solving some of the world's most pressing social issues, including biomedical applications of chemical engineering and the ongoing debate about energy independence for the U.S.," said Biegler, a University Professor and the Bayer Professor of Chemical Engineering. The title University Professor is the highest distinction a faculty member can achieve at Carnegie Mellon.
The AICHE annual meeting is the premier educational forum for chemical engineers interested in innovation and professional growth. A wide range of subjects relevant to the latest research and newest technologies in emerging growth areas will be covered, spanning such topics as novel biomedical engineering applications and sustaining water for future generations to accelerating fossil fuel technology development through integrated computation and experimentation. The meeting comprises 13 topical conferences, 791 technical sessions and more than 6,000 technical presentations. For more conference information, see http://www.aiche.org/conference/aiche-annual-meeting.
"We deeply appreciate Professor Biegler's efforts in chairing the AICHE national meeting and bringing such attention and positive recognition to chemical engineering activities in the region," said Andy Gellman, head of CMU's Department of Chemical Engineering.
Internationally renowned for his research in computer-aided process engineering and his projects in design research and systems analysis, Biegler has authored or co-authored more than 250 archival publications, authored or edited nine books and given numerous invited presentations globally.
In addition to teaching at CMU, Biegler has been a visiting scholar at Northwestern University, a scientist-in-residence at Argonne National Lab, a distinguished faculty visitor at the University of Alberta, a Gambrinus Fellow at the University of Dormund, a Fulbright Fellow at the University of Heidelberg, Cheungkong Visiting Professor at Zhejiang University and a Distinguished Jubilee Lecturer at IIT Bombay. He has taught courses on dynamic optimization in Argentina, China, Finland, Colombia, Germany and Mexico, and started new research activities with colleagues in all of these countries.
Among his many awards for outstanding achievements, Biegler has received the Warren K. Lewis Award for Chemical Engineering Education and the Computing in Chemical Engineering Award from the American Institute of Chemical Engineers.
Biegler joined the CMU faculty after receiving his Ph.D. from the University of Wisconsin in 1981.
###