May 29, 2012
Media Advisory: Carnegie Mellon To Premiere "Seventeen Days," a New Film Aimed at Reducing Risky Sexual Behavior Among Teens
Contact:
Shilo Rea / 412-268-6094 /
shilo@cmu.edu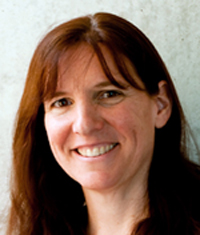 Event:
Carnegie Mellon University's
Center for Risk Perception and Communication
will premiere "Seventeen Days," a new film aimed at reducing risky sexual behavior among teens. "Seventeen Days" is interactive and allows the viewer to help the film's characters make decisions about romantic relationships and sexual behavior.  Supported by a
five-year, $7.4 million grant
from the
U.S. Department of Health and Human Services
, the film is an update of Downs' earlier interactive video, "What Could You Do?" which was shown to increase abstinence among teenage girls.    
"Our goal is to create a tool that will help teenagers make better decisions for themselves," said
Julie Downs
, associate research professor of
social and decision sciences
who studies how social influences affect decision making and how people can make better decisions by understanding these influences. "For the most part, adolescents don't want to get pregnant. They definitely don't want to contract a disease. By building on our research about what goes into their decisions, we have crafted a video that will help them avoid these negative outcomes."
In addition to updating the content, the grant has allowed Downs and her collaborators, including
Pamela Murray
, professor of pediatrics at West Virginia University School of Medicine, to make it compatible with current technology formats. The film was produced by Moment Media, and the cast and crew included students in CMU's
School of Drama
.
"This movie, without a doubt, will have a direct impact on any teenage girl who watches it and engages with it," said Janet Smith, the film's producer. "The whole production team was energized by working on a project with such positive goals and that uses truly innovative communication techniques built on a solid base of scientific knowledge."
The concept behind "Seventeen Days" is being tested compared to an existing video designed to help teens become safer drivers. A study will follow young women for a year and a half to determine if those who viewed "Seventeen Days" have lower rates of sexually transmitted diseases and fewer unplanned pregnancies, and whether those who view the safe driving video have fewer driving incidents. Once the evaluation of the films is complete, "Seventeen Days" will be available online for anyone to watch.
For more information about Julie Downs' research, including "Seventeen Days," visit
http://www.cmu.edu/dietrich/sds/people/faculty/julie-downs.html.
When:
6:30 p.m., Thursday, May 31
Where:
McConomy Auditorium, University Center, Carnegie Mellon University
Cost:
Free and open to the public.
Related Article:
CMU's Julie Downs Receives $7.4M Grant To Create New Video Aimed at Reducing Risky Sexual Behavior Among Teens  
"Seventeen Days" is an update of CMU Professor Julie Downs' (pictured above) earlier interactive video, "What Could You Do?" which was shown to increase abstinence among teenage girls.