March 22, 2012
Media Advisory: CMU To Host Animation Symposium April 1-2
Contact:
Shilo Rea / 412-268-6094 /
shilo@cmu.edu
Event:
Three of the biggest names in the animation industry are coming to Pittsburgh to share their films and experiences.
Carnegie Mellon University's
Center for the Arts in Society
and
School of Art
and
Pittsburgh Filmmakers
will present an Animation Symposium to look at the role of the individual in animation. The symposium will feature animation screenings, presentations and discussions with: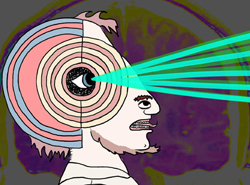 Erin Cosgrove
, whose work has been exhibited throughout the United States and Europe. Cosgrove has had one-person shows at the Hammer Museum, Los Angeles; Carl Berg Gallery, Los Angeles; Printed Matter, New York; and Espace Croise Centre d'art Comtemporain, Roubaix, France. Her art novel,
"The Baader-Meinhof Affair,"
was published in 2003 and was translated for a German edition in 2005. She has received grants from the John Simon Guggenheim Foundation and Creative Capital Fund.
Tom Sito
, author of
"DRAWING THE LINE: The Untold Story of the Animation Unions from Bosko to Bart Simpson."
Sito has been a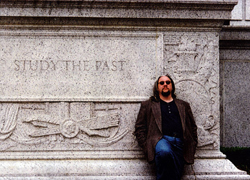 professional animator since 1975 and his screen credits include the Disney and Dreamworks blockbusters "The Little Mermaid," "Beauty and the Beast," "Aladdin," "The Lion King," "Who Framed Roger Rabbit," "The Prince of Egypt" and "Shrek." Animation Magazine named Sito to its 1998 list of the 100 Most Important People in Animation. In 2010, he was awarded the June Foray Award from the Hollywood Chapter of the International Animators Society for a lifetime of services to the animation community.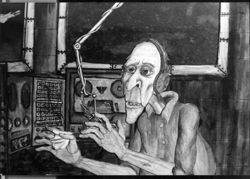 Chris Sullivan
, a professor of animation and film at The School of the Art Institute of Chicago. Sullivan attended CMU between 1978-1980 and spent 14 years producing his independent feature
"Consuming Spirits,"
which will be previewed at the symposium. The film, about three people in a small industrial city with a focus on dysfunctional family practices and social service interventions, was partly inspired by Sullivan's time in Pittsburgh. His work also has been shown in festivals, theaters and museums across the U.S. and Europe. He has received a Guggenheim Fellowship and a Rockefeller Media Arts Fellowship.
We are thrilled to be able to bring together three animators who have such diverse perspectives and experiences in animation," said
James Duesing
, professor of art and a computer animator and video artist. "The symposium will include the independent artist's point of view and alternative cinema along with the animation industry and the labor issues associated with it. This symposium should be entertaining and educational for anyone interested in seeing the impact individuals are having on animation today."
The symposium is part of the new CAS
Media Initiative
, which explores the role that new media — digital, networked, computer-mediated and social media — now play in social life, cultural politics and political mobilizations. The CAS is a research center within the
Dietrich College of Humanities and Social Sciences
and
College of Fine Arts
that investigates the role of arts in societies.
For more information on the Animation Symposium, visit
http://www.cmu.edu/cas/events/spring2012/apr-1-2-2012.html
.
Schedule of Events
Sunday, April 1
Melwood Screening Room, 477 Melwood Ave., Pittsburgh
4 p.m. - Tom Sito: Presentation on the Development of Labor Unions in the Animation Industry
5:20 p.m. - Erin Cosgrove's film, "What Manner of Person Art Thou?"
6:30 p.m. - Reception
7:30 p.m. - Special Preview Screening: Chris Sullivan's animated feature, "Consuming Spirits"
*Free and open to CMU and Pittsburgh Filmmakers' students and faculty.
Monday, April 2
5 p.m. - Roundtable Discussion with Erin Cosgrove, Tom Sito and Chris Sullivan, Giant Eagle Auditorium (Baker Hall A51), Carnegie Mellon University
*Free and open to the public.
Related Links
CMU's Center for the Arts in Society Launches New Media Initiative
Q&A with CAS Director Paul Eiss
What is "Listening Spaces?"
New CAS Project on "Gender/Sexuality/Media"
###