March 13, 2012
Press Release: CMU's Center for the Arts in Society To Host Acclaimed Filmmaker Tom Kalin
Two-Day Event Marks Launch of the Center's "Gender/Sexuality/Media" Project
Contact: Shilo Rea / 412-268-6094 / shilo@cmu.edu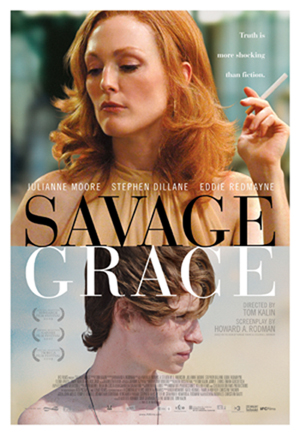 PITTSBURGH—Carnegie Mellon University's Center for the Arts in Society (CAS) will host acclaimed filmmaker, writer and activist Tom Kalin on March 29-30.
Kalin's work crosses diverse forms and genres and often sparks controversy. Inspired by three notorious American crimes — the 1924 Nathan Leopold and Richard Loeb child murder case, the 1968 shooting of Andy Warhol and the 1972 murder of Barbara Daly Baekeland — his three feature films, "Swoon," "I Shot Andy Warhol" and "Savage Grace," test the boundaries between psychology and behavior, public and private identity and documentary fact and dramatic truth.
He also has created short films, videos and installations screened in many international film festivals and included in the permanent collections of Centre George Pompidou in Paris and The Whitney Museum and Museum of Modern Art in New York City.
At 4:30 p.m., March 29 in CMU's Gregg Hall (Porter Hall 100), Kalin will give a talk on "Fiction/Nonfiction," discussing the tension between the two in his work. He also will speak about his membership in the AIDS activist collective Gran Fury, known for provocative public art projects, as well as his recent collaboration with musician Doveman (Thomas Bartlett).
Kalin will celebrate the 20th anniversary of his first film, "Swoon," with a special screening at 8 p.m., March 30 at the Andy Warhol Museum. The film heralded what came to be known as New Queer Cinema and retells the famous 1924 child murder case, in which two homosexual lovers kidnapped and killed a 14-year old just to see if they could commit the perfect crime.
The two events mark the launch of the new CAS project "Gender/Sexuality/Media." Part of the center's new Media Initiative, which explores the role that new media plays in social life, cultural politics and political mobilizations, "Gender/Sexuality/Media" will focus on gender expression, sexuality and gender representations in media.
"We are very excited to host Tom Kalin," said Paul Eiss, CAS director and associate professor of anthropology and history. "We anticipate that his visit will be a splendid launch for the project, as well as a centerpiece of the Center for the Arts in Society's ongoing Media Initiative."
Suzie Silver, associate professor of art, is leading the project to create a space for gender play on campus. "We're supposed to be in a post-feminist, post-gay period, but there is still a lot of anxiety, discrimination and oppression against people who don't fit into hetero-normatively," Silver said. "Gender does not have to be based on biology. I want to create a venue — a place where people can see outrageous things, have fun and find inspiration."
Kalin also will be consulting Silver on her "Gender/Sexuality/Media" class for the fall 2012 semester, which will have students write, produce and star in a Web-based video variety show on gender, called Omni-Trans.
CMU's Center for the Arts in Society is a research center within the Dietrich College of Humanities and Social Sciences and College of Fine Arts that investigates the role of arts in societies. For more information on Kalin's events, "Gender/Sexuality/Media" or CAS and its initiatives and projects, visit http://www.cmu.edu/cas/.

Related Articles:
CMU's Center for the Arts in Society Launches New Media Initiative
Q&A with CAS Director Paul Eiss
What is "Listening Spaces?"

###
Pictured above is Julianne Moore and Eddie Redmayne, who star in Tom Kalin's film "Savage Grace."