March 12, 2012
Press Release: "The You Inside of Me": Carnegie Mellon School of Art's MFA Thesis Exhibition Opens March 23
Contact:
Lauren Goshinski / 412-268-1533 /
laurengo@andrew.cmu.edu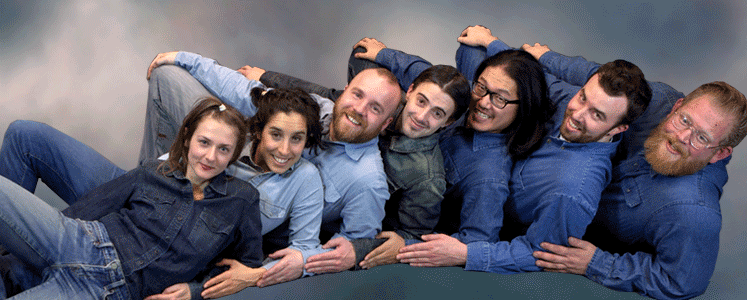 PITTSBURGH—Seven Carnegie Mellon University Master of Fine Arts (MFA) candidates will present their final thesis exhibition, titled "
The You Inside of Me
," March 23 through April 22 at CMU's
Miller Gallery
in the Purnell Center for the Arts on the Pittsburgh campus.
An opening reception will be held from 6 to 8 p.m., on Friday, March 23. The artists will talk about their work from 6:30 to 9:30 p.m. March 29 and April 12. All events are free and open to the public.
Spanning video, performance, sculpture, and mixed-media installation, the unconventional artists enjoy posing awkward questions with their work. While each artist has a very different practice, they all possess an exploratory approach, an irreverent but intensely serious attitude, and a critical rigor that they have developed in their three years at CMU.
"Unpredictability is one of the joys of art. Just when you think you have seen everything; just when you think you have got it all figured out; along comes 'Les Demoiselles d'Avignon,' 'Mutt's Fountain,' 'Campbell's Soup Cans,' and 'The Physical Impossibility of Death in the Mind of Someone Living.' Well, here it comes again," said John Carson, head of Carnegie Mellon's
School of Art
.
The Artists, In Their Own Words:
Carnegie Mellon's School of Art, ranked first in the nation for its multi-media MFA Program, produces artists of exceptional ability and initiative who are able to connect meaningfully with the communities around them. The Miller Gallery is CMU's award-winning, critically acclaimed contemporary art gallery located in the Purnell Center for the Arts on the Pittsburgh campus. The gallery, free and open to the public, is open from 12 to 6 p.m., Tuesday-Sunday. More information on "The You Inside of Me" can be found at www.cmu.edu/millergallery/exhibitions/mfa2012.
###