June 05, 2012
News Brief: Carnegie Mellon's Baruch Fischhoff Leads Conference on the Science of Science Communication
Contact:
Shilo Rea / 412.268.6094 /
shilo@cmu.edu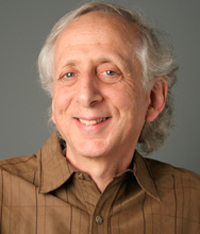 To gauge the current state and work to improve the future of science communication, Carnegie Mellon University's
Baruch Fischhoff
co-chaired a Sackler Colloquium on
"The Science of Science Communication."
Held May 21-22 at the
National Academy of Sciences
  building in Washington, D.C., where more than 450 experts gathered to discuss empirical social, behavioral, and decision science research in science communication, joined by live streaming to more than 1,000 sites.
"People want to know about science because it's fascinating, but also because it affects their lives," said Fischhoff, the Howard Heinz University Professor of Social and Decision Sciences and Engineering and Public Policy. "The Colloquium brought together the research needed to take a scientific approach to communicating the science relevant to the choices that people make about health, safety, energy, the environment, and many other things."
Through presentations from a variety of nationally recognized scientists and public figures, Fischhoff and his co-organizers,
Ralph Cicerone
, president of NAS;
Alan Leshner
, CEO of American Association for the Advancement of Science and publisher of the journal "Science;"
Barbara Schaal
, vice president of NAS; and
Dietram Scheufele
, the John E. Ross Professor of Science Communication at the University of Wisconsin, Madison, addressed five goals:
To improve understanding of relations between the scientific community and the public.
To assess the scientific basis for effective communication about science.
To strengthen ties among and between communication scientists.
To promote greater integration of the disciplines and approaches pertaining to effective communication.
To foster an institutional commitment to evidence-based communication science.
The talks used research in psychology, decision science, mass communication, risk communication, health communication, political science and sociology to relate to communication issues in science, engineering, technology and medicine. Fischhoff gave the opening talk on
individual responses to science communication.
Carnegie Mellon's
David Klahr,
the Walter van Dyke Bingham Professor of Cognitive Development and Education Sciences, and Wandi Bruine de Bruin, associate professor of social and decision sciences and of engineering and public policy, also presented. Klahr spoke on
the importance of not abandoning scientific rigor when talking about science education
, and Bruine de Bruin discussed
how people perceive scientific facts and issues.
Other program participants included Princeton's
Daniel Kahneman
, The New York Times'
David Pogue
, PBS Newshour's
Miles O'Brien
, four Presidential Science Advisers and senior representatives of four science-intensive technologies: nuclear power, agricultural biotechnology, nanotechnology, and geoengineering. 
Videos from the sold-out conference sessions are available at the links below. For more information, visit
http://events.tvworldwide.com/Events/NAS120521.aspx
.
The Science of Science Communication, Overviews

Science in Our Daily Life
Why Can't We Trust Our Intuitions: Communication as a Science

What Do People Need To Know About Science?
Developing Strategies for Effective and Trustworthy Communication
Thinking We Know
Communication Dynamics in Socio-Political Contexts - How Science is Presented and Understood in Modern Mass Cultures
Science and Politics: Forum of Presidential Science Advisers
Lost in Translation? Journalists as Conduits Between Science and The Public
Developing Organizational Infrastructures for Evidence-Based Communication About Science
Bold Proposals: Harnessing Communication Science
Carnegie Mellon's Baruch Fischhoff co-chaired a Sackler Colloquium at the National Academy of Sciences in Washington, D.C., where more than 450 experts gathered to discuss empirical social, behavioral, and decision science research in science communication.