July 09, 2012
Press Release: Videos by Mon Valley High School Students Address Stereotypes, Racial Divides, Role Models
Public Screening of Hear Me 101 Videos To Take Place July 15 at CCAC South Campus
Contact: Byron Spice / 412-268-9068 / bspice@cs.cmu.edu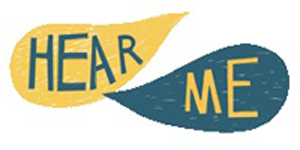 PITTSBURGH—Students from four Mon Valley high schools focused cameras on their friends, teachers and communities over the past year to produce documentary videos addressing such topics as race, crime and the search for role models. The videos, produced through the Hear Me 101 project, will be screened for the public from 6 to 8 p.m., July 15 at the B Building Auditorium on the Community College of Allegheny County South Campus.
The Hear Me 101 project involved about 80 students from Clairton, McKeesport, Steel Valley and Woodland Hills high schools. The project is a partnership between the CREATE Lab at Carnegie Mellon University, the Consortium for Public Education, the Pittsburgh Center for the Arts/Pittsburgh Filmmakers and The Western Pennsylvania Writing Project.
"These are all kids who wanted a chance to talk about what's going on in their communities," said Jessica Pachuta, Hear Me 101 project manager at Carnegie Mellon.
In Clairton and McKeesport, that meant confronting the towns' reputation for violence and how misconceptions about crime levels affect students. At Steel Valley, it meant talking about ways that students can overcome racial stereotypes and geographical divides to achieve success. Woodland Hills students wanted to examine the good and bad aspects of their sprawling school district's cultural and racial diversity. Other videos from the four schools included a look at role models and at teacher-student relationships.
One participant, a 16-year-old girl from Clairton High School, said she hoped the videos might help change some minds about her fellow students. "They will see that we're not bad kids," she said. "We do love our community and we try and help."
After the July 15 screening, the videos will be available for online viewing at www.hear-me.net.
"Nobody did this for a grade," Pachuta said, noting that many of the students worked after school and on weekends to complete the documentaries. In the process, they also learned the technical, writing and interpersonal skills necessary for producing video documentaries.
"We've been really impressed by the results, which technically are equivalent to what you would see at the college undergraduate level," Pachuta added. She said the students chose to tackle some hard-hitting subjects, "topics the kids generated on their own."
"If we show this to people it will matter," said one Steel Valley student of her group's video. "I hope it will spark some sort of change."
The Hear Me 101 project received financial support from The Heinz Endowments and The Grable Foundation. It is a component of Hear Me, a project of the Robotics Institute's CREATE Lab that helps young people use technology to communicate their ideas and concerns in innovative ways.
The Robotics Institute is part of Carnegie Mellon's School of Computer Science. Follow the school on Twitter @SCSatCMU.

###