July 26, 2012
Press Release: US High School Students To Compete at International Linguistics Olympiad in Slovenia
Carnegie Mellon's Lori Levin is a Coach of the US Team
Contact:
Byron Spice / 412-268-9068 /
bspice@cs.cmu.edu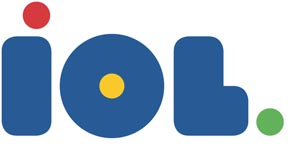 PITTSBURGH—As athletes gather in London for the Summer Olympic Games, eight U.S. high school students are preparing for their own, very different competition at the
International Linguistics Olympiad
(ILO), July 29 to Aug. 3 in Ljubljana, Slovenia. Working in four-person teams, they will tackle a series of brain-teasing written problems that can be solved by identifying similarities and patterns across a range of languages.
The U.S. competitors were the top scorers earlier this year among 1,400 U.S. and Canadian students who participated in the
North American Computational Linguistics Olympiad
(NACLO), which is supported by Carnegie Mellon University, the University of Michigan and the National Science Foundation, among other sponsors. Lori Levin, associate research professor in Carnegie Mellon's Language Technologies Institute, is NACLO chair and a coach of the IOL team.
The U.S. contingent includes "Team Red" - Darryl Wu of Bellevue, Wash.; Anderson Wang of Ambler, Pa.; Samuel Zbarsky of Rockville, Md.; and Allan Sadun of Austin, Tex. - and "Team Blue" - Alexander Wade of Reno, Nev.; Aaron Klein of Brookline, Mass.; Aidan Kaplan of Montclair, N.J.; and Erik Andersen of Sunnyvale, Calif. Wade, Klein and Andersen also competed at the 2011 ILO, which was hosted by Carnegie Mellon.
More than 40 teams are expected to participate in this year's international event, the largest ever. The United States has competed in the IOL since 2007, with U.S. students winning four individual gold medals, 10 silvers and 10 bronzes. In the team challenge, the U.S. team has received gold medals in four of the last five years. It also has finished first three times in the alternative team contest in which the points of all team members in the individual challenge are combined.
NACLO is intended to increase interest in and awareness of the field of computational linguistics. Though not yet widely known to the general public, computational linguistics is a rapidly emerging field with applications in such areas as search engine technologies, machine translation and artificial intelligence.
Dragomir Radev
of the University of Michigan is the program chair of NACLO and head coach of the U.S. team for the IOL. Among his many responsibilities, Radev gathers ideas from industry and academic researchers around the world.    
In addition to CMU, Michigan and the NSF, NACLO sponsors include the North American Chapter of the Association for Computation Linguistics, the Linguistics Society of America and the Army Research Lab. For more information, visit the NACLO website at
www.naclo.cs.cmu.edu/
.
###