July 13, 2012
News Brief: HCII Ph.D. Students Win Qualcomm Innovation Fellowship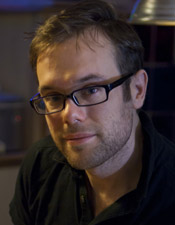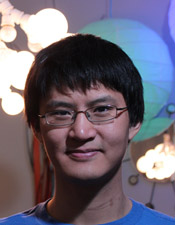 The team of Robert Xiao and Chris Harrison, both Ph.D. students in the
Human-Computer Interaction Institute
, was one of eight U.S. groups selected to receive 2012 Qualcomm Innovation Fellowships.
The Qualcomm fellowship program is unusual because it requires pairs of students to submit proposals. The company says this approach reflects its core values of innovation, execution and partnership. Each winning team receives $100,000, which is administered by the students' academic department.
In their proposal, "Synthetic Sensors and Interfaces," Xiao and Harrison describe what they call  the Interfaces Everywhere system, which will pair a depth camera with a projector to make ordinary surfaces instantly interactive. Using this system, touch-based interactivity could, without prior calibration, be placed on nearly any unmodified surface, literally with a wave of the hand. Both students are advised by Scott Hudson, professor of HCII.
Pictured above are Robert Xiao (left) and Chris Harrison.