January 09, 2012
Press Release: Carnegie Mellon Celebrates Martin Luther King Jr. Day, Jan. 16
Contact: Abby Simmons / 412-268-4290 / abbysimmons@cmu.edu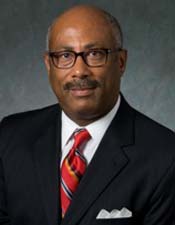 PITTSBURGH—Bernard Franklin, a friend of Martin Luther King Jr.'s family and a distinguished educator, community leader and advocate, headlines Carnegie Mellon University's annual celebration of the civil rights leader on Monday, Jan. 16.

Franklin's friendship with King's family began when his brother was Martin Luther King III's roommate at Morehouse College in Atlanta.

He will deliver a keynote address titled "The Courage to Lead" and host a roundtable discussion on the influence of male role models on African-American children.

As an undergraduate, Franklin became the first black student elected president of Kansas State University's Student Government Association. He also made history as the youngest person ever appointed to the Kansas State Board of Regents at age 24 and the youngest chair of the board at age 28.

Franklin has held senior positions in higher education, nonprofit, telecommunications and banking organizations. He currently serves as president of Delta Upsilon International Fraternity; a consultant to his church, Redeemer Fellowship;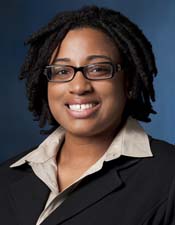 assistant to the vice president at Kansas State University; chairman of the board for the Satchel Paige Foundation; and a member of Kansas City's Google Fiber Innovation Team.

Carnegie Mellon's Office of the President and Division of Student Affairs are sponsoring the celebration, which is free and open to the public. Classes scheduled after 12:30 p.m. will be canceled to encourage student, faculty and staff participation.

Highlights include:

12:30-1:30 p.m. — School of Drama Tribute and President Jared L. Cohon's State of Diversity Address
Rangos Hall, University Center, second floor
1:30-2:30 p.m. — Martin Luther King Jr. Writing Awards Presentation and Readings
Rangos Hall III, University Center, second floor
High school and CMU students will read personal narratives about their experiences with racial difference and discrimination. The English Department, Division of Student Affairs and Office of the President sponsor the annual awards.
2:30-3 p.m. "MLK" Hip-Hop Music Video and Live Performances
University Center, first floor
Teens from CMU's Arts Greenhouse program will screen "Dreams of Kings," a music video they created to explore the relevance of Martin Luther King Jr. to Pittsburgh youth. A monologue by Darrell Lumpkins and a short hip-hop performance will accompany the screening.
3-4 p.m. Role Modeling and the Influence on Children Roundtable Discussion
Dowd Room, University Center, second floor
Facilitator: Bernard Franklin, consultant, educator, community leader and advocate
       
5 p.m. "The Courage to Lead"
Rangos Hall, University Center, second floor
Keynote address: Bernard Franklin
Student speaker: Heather Rae Martin, Tepper School of Business MBA student
   
A full schedule is available at http://www.studentaffairs.cmu.edu/first-year/mlk/index.html.
###
Pictured above are Bernard Franklin and Heather Rae Martin.