January 16, 2012
News Brief: Edward H. Deets III, Former Commander of Naval Network Warfare Command, Joins CERT Leadership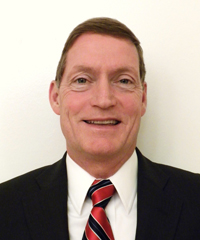 Rear Admiral (retired) Edward H. (Ned) Deets, III today joined the Software Engineering Institute as CERT deputy director, Defense Cyber Solutions. In this new role, Deets will manage the development and execution of CERT activities related principally to national defense.
"The national defense community faces many challenges in the area of information and communications technologies," said Richard Pethia, director of the SEI's CERT Program. "These challenges include very real and persistent cyber threats. Ned brings not only his leadership and experience, but also a unique understanding of the cyber security challenges confronting the Department of Defense."
Deets joins the SEI after retiring from more than 30 years in the Navy. Most recently, he was the vice commander and then commander of Naval Network Warfare Command, where he oversaw the conduct of Navy network, communications, space, signals intelligence and cyber operations.
"I look forward to my new position with CERT," said Deets. "For many years the CERT Program has played a key role in supporting the efforts of the defense community in the area of cyber security. This role continues to grow as the threat becomes more ubiquitous, persistent and resilient. CERT, with its impressive talent pool is uniquely positioned to develop solutions to the common challenges faced by DoD, government agencies and industry. I am excited about being part of this vital effort and this well respected team."