January 13, 2012
Media Advisory: "Macrowikinomics" Co-Author Don Tapscott To Speak at Carnegie Mellon
Innovation and Economic Expert To Share His 2012 Predictions, Thoughts on Latest Book
Contact:
Ken Walters / 412-268-1151 /
walters1@andrew.cmu.edu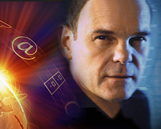 Event:
As the industrial age comes to an end, the world needs to rebuild most of its institutions for a new era of networked intelligence, according to "Macrowikinomics" co-author Don Tapscott, who will visit Carnegie Mellon University to meet with CMU President Jared L. Cohon, administrators, faculty and students, and to talk about his latest book, "Macrowikinomics," which he co-authored with Anthony D. Williams.
Named one of the world's most influential management thinkers by Thinkers50, Tapscott is a leading authority on innovation, media, and the economic and social impact of technology. He advises business and government leaders from around the world. Tapscott believes that rebuilding most of our institutions for the new age of networked intelligence will require a new set of principles, including collaboration, openness, sharing, interdependence and integrity.
Tapscott is the co-author of "Wikinomics: How Mass Collaboration Changes Everything," the best-selling management book of 2007. He also is chairman of Moxie Insight, a business strategy think tank that focuses on innovation through collaboration; a member of the World Economic Forum; and an adjunct professor of management for the Rotman School of Management at the University of Toronto.
When:
Tapscott will speak at 4:30 p.m., Tuesday, Jan. 17
Where:
Rashid Auditorium, 4401 Hillman Center for Future-Generation Technologies
Contact:
Tapscott is available for media interviews. To arrange an interview or attend his talk, please contact Ken Walters, 412-268-1151; 412-480-4396 (cell);
walters1@andrew.cmu.edu
###