February 07, 2012
Media Advisory: Culinary Historian Michael W. Twitty Cooks To Explain African-American History
Contact: Shilo Rea / 412-268-6094 / shilo@cmu.edu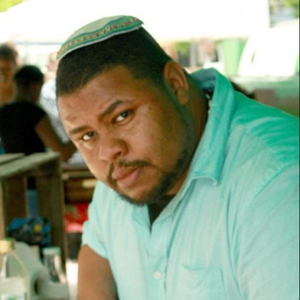 Event: In celebration of Black History Month, Carnegie Mellon University hosts celebrated culinary historian Michael W. Twitty for a talk on "More Than Slave Food: The African Roots of American Foodways."
Twitty will discuss food's critical role in the development and definition of African-American civilization and the politics of consumption and cultural ownership. He will prepare three dishes that highlight these issues: okra soup, the root of gumbo; chebudniebe, a black-eyed pea dish; and plasas, leafy greens served with onions and garlic.
Twitty became interested in culinary history after a childhood visit to Colonial Williamsburg. "I liked how they recreated history," he said. "When you cook, you're not just throwing something together — it's an art. There's an incredible body of knowledge."
His study of foodways focuses on how people relate to food and how people cultivate between food, philosophy, culture and society.
"Everybody has to eat, and food is all about politics and power," said Twitty, who is also a writer, historic interpreter and Jewish educator. "These main issues have driven the identity of African-Americans. They came from slavery, which was all about power. Food was one of the few areas of enslaved people's lives that they could try to control."
Edda Fields-Black, associate professor of history at CMU, added, "Like any other ethnic community in early America, enslaved Africans brought and blended elements of their West and West Central African food traditions in the creation of American cuisine."
"More Than Slave Food: The African Roots of American Foodways" is sponsored by CMU's University Lecture Series, Office of Student Affairs, Humanities Scholars Program and Department of History. The event is free and open to the public.
When:  4:30 p.m., Thursday, Feb. 16
 
Where: Rangos 3, University Center, Carnegie Mellon University
###