August 20, 2012
Press Release: Carnegie Mellon University's Shelley L. Anna and Lynn M. Walker Work To Develop Tools To Characterize Dispersants Used To Mitigate Oil Spills
Contact:
Chriss Swaney / 412-268-5776 /
swaney@andrew.cmu.edu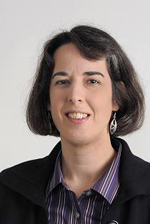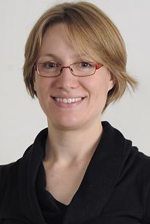 PITTSBURGH—Carnegie Mellon University's Shelley L. Anna and Lynn M. Walker received a $330,000 grant from the Gulf of Mexico Research Initiative to improve tools used to characterize dispersants used in deep-sea oil spills.
"At the time of the spill, quick decisions need to be made about the method of application of dispersants. But currently there is no information available to help with those decisions," said Anna, an associate professor in mechanical and chemical engineering at CMU.
Anna and Lynn, who is a professor of chemical engineering, are developing a new tool to analyze the kind of dispersants needed for large oil spills like the 2010 BP oil spill in the Gulf of Mexico.
BP paid more than $21 billion in cleanup costs and damages to individuals, businesses and governments harmed by one of the world's largest oil spills. Carnegie Mellon engineering students also sent more than a ton of rescue materials to nature preserves in Venice, La., to help save endangered brown pelicans in a regional campaign dubbed: "Pelican Plight: Saving the Bayou Birds."
CMU researchers are using a microtensionmeter they developed to quantify the appropriate mix of fluids and water flow to determine the right mix of dispersants for a particular spill.
When used properly, dispersants can be an effective method to respond to oil spills. But in the case of the Alaska Exxon Valdez spill, researchers discontinued using dispersants because of lack of wave action to help dissolve dispersants.
CMU researchers said the new tool will help determine what kind of dispersant is needed and when and where it should be applied.
###