April 09, 2012
Press Release: Carnegie Mellon's School of Drama To Present Free Matinee of "Bus Stop" for High School Students
William Inge's American Classic Debuted on Broadway in 1955
Contact: Dennis Schebetta / 412-268-2068 / dschebet@andrew.cmu.edu    
Teresa Thomas / 412-268-2900 / thomas@cmu.edu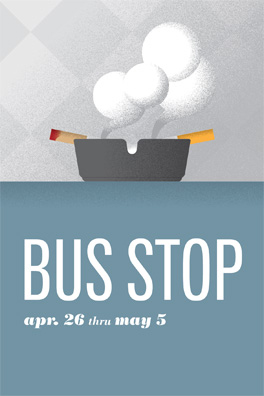 PITTSBURGH—The School of Drama at Carnegie Mellon University will present "Bus Stop" by William Inge, April 26 - May 5 in the Philip Chosky Theater in the Purnell Center for the Arts on the CMU campus.
As part of its ongoing educational outreach initiative, the School of Drama is offering a free matinee performance for high school students at 10 a.m., Friday, May 4. Following the show, high school students are encouraged to stay for a post-performance discussion to ask questions of the production team, including the cast of graduating students in CMU's internationally renowned Acting/Music Theatre program.
Tickets to the matinee performance are free, but are available on a first-come, first-served basis.  Already, several schools have booked tickets to the performance, including Avonworth High School, Bethel Park High School and Langley High School.  Drama and English teachers in the surrounding area who wish to attend need to contact Dennis Schebetta, communications coordinator at the School of Drama, to inquire about availability of tickets.
"Bus Stop" debuted on Broadway in 1955 to critical success and was made into a movie starring Marilyn Monroe. The story is set in a diner just outside of Kansas City, where a freak snowstorm has forced the bus to stop.
"There's a kind of nostalgia for diners," said director Gregory Lehane, professor of drama and music. "All that chrome and Formica and the spirit of the '50s with all that stillness."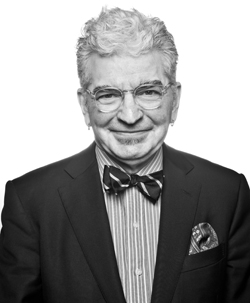 Eight idiosyncratic characters search for fulfillment in the dead of night, but the real joy is in the comic romantic storyline of Cherie, a nightclub singer, and the infatuated cowboy, Bo, who urges her to marry him. Inge based many of his characters on real-life experiences so they tend to transcend stereotype.
Lehane said he was attracted to "Bus Stop" because of his interest in bridging the gap between the culture of an earlier time and place, before tablet computers and smartphones connected us to the world.
"The culture of the 1950s seems almost childlike compared to the culture of the 21st century," Lehane said. "There's no computers, televisions are new, and rural and small town life are very much still alive. Even our views on ambition and money are completely different."
Peter Cooke, professor and head of the School of Drama, said Inge is one of the world's greatest poetic playwrights.  "He has the ability to capture large and complex ideas through often intimate events that we can all relate to," he said.
Inge is one of this country's most renowned playwrights but often is overshadowed by Arthur Miller or Tennessee Williams, according to Lehane, who said he hopes there might be resurgence in Inge's plays as he finds them so accessible.
"He has a kind of an intimate voice that makes one feel comfortable with him and knowledgeable about the characters — we hear our own voice in their articulation of joys and sorrows," Lehane said.
Ticket prices begin at $15 for adults and $10 for students. For complete ticket prices and ticket orders, call the School of Drama box office at 412-268-2407 or visit www.drama.cmu.edu

###
Carnegie Mellon Professor of Drama and Music Gregory Lehane (pictured above) directs the School of Drama's performance of "Bus Stop."