September 20, 2011
News Brief: Carnegie Mellon's Martin Gaynor To Head New Health Care Cost Institute
Contact: Ken Walters / 412-268-1151 / walters1@andrew.cmu.edu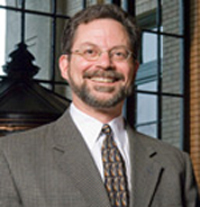 Carnegie Mellon Professor Martin Gaynor will serve as chairman of the governing board of the new Health Care Cost Institute (HCCI), an unprecedented health research initiative that will offer new insights into health care costs, utilization and intensity.

Gaynor, the E.J. Barone Professor of Economics and Health Policy at CMU's Heinz College, will oversee HCCI, an objective, independent and nonprofit entity that both provides researchers with access to comprehensive data sets of commercial costs and utilization, and conducts its own research. Launched today, HCCI plans to publish its own "Scorecards" and supporting analysis on aggregate trends of health care cost and utilization beginning in 2012.

HCCI will allow researchers and policymakers access to a comprehensive collection of health plan and government payer data. The institute will provide access to de-identified data from plans operated by Aetna, Humana, Kaiser Permanente and United Healthcare, as well as some government data from Medicare Fee For Service and Medicare Advantage activity. These data will include more than 5 billion medical claim records representing more than $1 trillion of health care activity from over 5,000 hospitals and 1 million service providers from calendar year 2000 through the present. Additionally, the commercial data will be updated regularly to ensure its usefulness for research purposes.

"Researchers and experts are clamoring for better data and deeper analysis to better understand the factors driving costs and to inform effective policy decisions," Gaynor said. "Unfortunately, the existing public data derived from Medicare and Medicaid activity aren't enough to form a complete, up-to-date picture of national cost drivers and trends. HCCI will provide, for the first time, researchers access to data that covers all ages and health issues and is national in scope. Perhaps most importantly, for the first time there will be comprehensive data on the privately insured who make up the majority of health consumers in the United States."

To learn more about HCCI, visit http://www.healthcostinstitute.org/.
Pictured above is Martin Gaynor.