October 12, 2011
News Brief: Carnegie Mellon's Information Networking Institute and Web Wise Kids Launch Free, Educational Social Networking Mobile App for Kids
SANTA ANA, Calif.—Carnegie Mellon's
Information Networking Institute
(INI) and
Web Wise Kids
, a national non-profit organization and recognized leader in Internet safety education, announces the launch of an educational mobile application (mobile app) that engages kids who are beginning to use social networks in a game about online safety when accessing social networking websites via their mobile devices.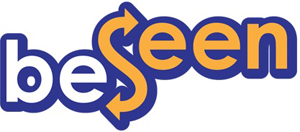 The free mobile app, "BeSeen," was developed in collaboration with The Wireless Foundation and Trend Micro Internet Safety for Kids and Family, with additional funding from the Verizon Foundation.  It was created to enable families and schools around the world to learn how to use the Internet safely and responsibly. The app is  available on Apple's iOS and will be available on the AndroidOS later this fall.      
"BeSeen" is a single-player game that simulates a social networking site where players create a profile and travel through a condensed school-year, with each game day equaling a fraction of a minute in real life. To earn awards, the player must make positive choices when presented with challenging social situations and solve puzzles along the way. The game is designed to help kids understand responsible online behavior such as securing their personal information, protecting their privacy, and defending their peers against cyber bullying. 
"For more than a decade, we have been developing resources to equip young people to safely be their own first lines of defense when it comes to smart Internet use,'' says  Judi Westburg Warren, president of Web Wise Kids. "We are thrilled to have this educational app reach millions of youth in a fun and unique way."
"In creating this mobile app, we're combining the strengths of two organizations with experience and passion for online safety. We have mutual respect for each other's use of educational games to engage young Internet users and teach lasting lessons in cyber citizenship. We've also joined forces with global security leader Trend Micro and The Wireless Foundation, two organizations dedicated to online security, privacy and the education of kids and families about all of these issues. I feel it's a tremendous opportunity to reach teens through mobile devices,'' says Dena Haritos Tsamitis, director of the Information Networking Institute and head of education, training and outreach for Carnegie Mellon
CyLab
.    
"The Wireless Foundation is proud to help provide such an important and valuable tool to help children become better aware of the challenges and risks in today's digital world," says Steve Largent, president of The Wireless Foundation and president and CEO of CITA-The Wireless Association. "The new mobile app presents users with a compelling experience effectively conveys the responsibility children have while utilizing social media, and the possible consequences of inappropriate behavior."              
"It's never too early to talk to kids about safe online behavior, particularly when accessing social networks," says Lynette Owens, director of Trend Micro Internet Safety for Kids & Families. "Using the Internet is an important life skill. As parents introduce new technology to their kids, this is another tool they can use to help their kids make good choices."      
Supporting assets:
* A 2010 Pew Internet Project survey found that 75% of those ages 12-17 have cell phones, up from 45% in 2004. The Pew Internet Project report also documents that many teens use their cells for an array of activities beyond texting and talking. Of the 75% of teens who have cell phones: 83% use their phones to take pictures, 64% share pictures with others, 60% play music on their phones, 46% play games on their phones.
* As many as 7.5 million Facebook users in the U.S. are under age 13 — a violation of Facebook's user policies — according to a new study by Consumer Reports reported by Ad Age.
http://adage.com/article/adagestat/stat-day-7-5-million-pre-teens-facebook/227462/.
* Carnegie Mellon researchers report that despite Facebook rules, younger kids can easily bypass the rule by simply entering a different year of birth.
"Despite their popularity, social networking websites saddle children with risks to their privacy and personal information, particularly when these sites take bold and sudden actions to share and publicize the data of their users. Our latest collaboration is intended to raise cyberawareness and digital literacy in children before they face risks and to guide them towards being responsible online citizens," Tsamitis says.
More information about the app can be found here:
www.PlayBeSeen.com
To download the app, please visit:
http://itunes.apple.com/us/app/beseen/id463888757?mt=8
For screen shots of the product, please visit:
http://playbeseen.com/downloads.asp