November 08, 2011
Press Release: CMU's Information Networking Institute, Alta Associates Award Fellowships for Study in Information Technology and Security
Contact: Chriss Swaney / 412-268-5776 / swaney@andrew.cmu.edu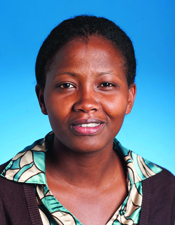 PITTSBURGH—Carnegie Mellon University's Information Networking Institute (INI) and Alta Associates' Executive Women's Forum (EWF) on Information Security, Risk Management and Privacy have awarded CMU students Dolly Karaba and Jonida Cali with fellowships to pursue their graduate studies.
The partnering organizations also are establishing the INI-EWF Fellow Fund, which was inspired by a previous fellowship recipient to provide support to INI students in the form of partial scholarships, books and living expenses during their time in graduate school.
Karaba is receiving the EWF-INI Fellowship, an educational award providing full tuition and a mentor to support her studies in the university's bi-coastal Master of Science in Information Technology-Information Security (MSIT-IS) Program, which is conducted at CMU's Pittsburgh and Silicon Valley campuses.
Karaba, who specializes in cyber forensics and privacy, said the award will help her continue to broaden her technology skills. "The INI program is helping me gain wonderful experience in areas of technology that will help me in a very competitive global marketplace. I'm very excited about my ongoing studies, and about seeing the region's first snowfall," said Karaba of Kerugoya, Kenya.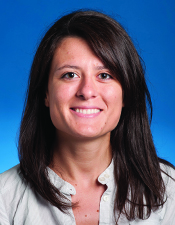 Cali, who was born in Tirana, Albania, and grew up in Athens, Greece, is the inaugural recipient of the EWF-INI Tara Darbyshire Fellowship, which provides research assistance to a first-year graduate student specializing in information security research.
"Joining CMU is a great opportunity for further professional and personal development. Being part of the CMU and EWF community will definitely expose me to all the diverse aspects of technology, society and cultures," Cali said.
The Archer Foundation, which connects youth and women with opportunities to achieve their educational goals, provided $40,000 for Cali's fellowship and the INI provided matching support. Darbyshire is a founding member of EWF and co-founder of the Archer Foundation.
"We are thrilled to support Jonida in her pursuit of educational and professional excellence," Darbyshire said. "She represents the future of women's leadership in information security and risk management, and the Archer Foundation is honored to be part of her academic journey at Carnegie Mellon."
EWF (www.ewf-usa.com) is a prominent community of more than 750 of the nation's most influential female executives within the information security, privacy, and risk management industries. The EWF community is a home base for women to grow their professional skills, build important networks and gather industry business intelligence. Dialog that begins at the national conference continues throughout the year during regional meetings, meet and greet events, peer mentoring, outreach and scholarship programs, and individual thriving networks. The EWF National Conference is hosted by Alta Associates Inc., a national recruiting firm specializing in placement of top-tier executives in a variety of information technology, risk management and security venues.
"The EWF is proud to provide scholarships that will foster the next generation of thought leaders. The continuing program that we have established with the INI is one of the most rewarding contributions that we have made to our industry," said Joyce Brocaglia, founder of the EWF and CEO of Alta Associates.
"This fellowship and our partnership with EWF foster important networking and recruitment opportunities in the critical areas of information networking and security where talented professionals are very much needed," said Dena Haritos Tsamitis, director of the INI and director of education, training and outreach for Carnegie Mellon CyLab, one of the largest university-based cybersecurity education and research centers in the U.S.
Previous fellowship recipients have included Amy Rambhia (INI'08), a program manager at Microsoft Corp., Tyelisa Shields (INI'10), a system qualification engineer at Hewlett-Packard, and Krystal Ying, a second-year student in the INI's MSIT-IS program. The current and previous fellowship recipients were honored by Alta Associates' Executive Women's Forum at the 9th Annual National Conference Oct. 19-21 at the Hyatt Regency in Scottsdale, Ariz.
     
###
Pictured above are Dolly Karaba (top) and Jonida Cali.