November 02, 2011
Press Release: Carnegie Mellon's Alex John London Appointed to International Commission on Missing Persons' Steering Committee
Contact: Shilo Rea / 412-268-6094 / shilo@cmu.edu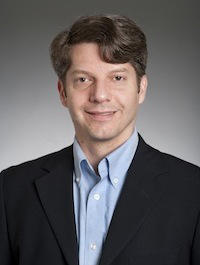 PITTSBURGH—Carnegie Mellon University's Alex John London, an acclaimed expert in bioethics, has been selected to serve on the International Commission on Missing Persons' (ICMP) Steering Committee on Forensic Science Programs.
ICMP works to secure the cooperation of governments and other authorities in locating and identifying persons missing as a result of armed conflicts, other hostile situations or violations of human rights. Through integration of high-throughput DNA testing with archaeology, anthropology and pathology, ICMP has assisted in scientifically identifying more than 18,000 missing persons.
To stay current with information on advanced methods and best practices, ICMP maintains a Steering Committee on Forensic Science Programs. London will be one of 11 experts in forensic archaeology and anthropology, pathology, odontology, genetics, statistics, human identification, quality management and bioethics serving on the committee.
"Alex London is an internationally renowned bioethicist, whose expertise is a perfect match for his inclusion on ICMP's Steering Committee. His experience in biomedical research and issues of subject consent and data protection are highly relevant to the activities of the ICMP. Genetic and personal data protection are fundamental issues for our work, and Dr. London will be a strong resource to help ensure that ICMP remains aware of and in step with global standards and best practices in the evolving realm of international human rights," said Tom Parsons, ICMP's Director of Forensic Sciences.
London, associate professor of philosophy within CMU's Dietrich College of Humanities and Social Sciences and director of the Center for Ethics and Policy, researches foundational ethical issues in human-subjects research, issues of social justices in a trans-national context and methodological issues in theoretical and applied ethics. His most recent work has focused on ways to improve the way risks are estimated when new medicines are tested in humans for the first time.
"It is an honor to serve on the ICMP's Steering Committee on Forensic Science Programs," London said. "ICMP has not only pioneered the use of DNA technology to identify missing persons, it has demonstrated a strong commitment to protecting the genetic information of family members that make such identifications possible. I look forward to helping the ICMP maintain these high ethical standards as it expands the work that it does."
ICMP was established in 1996 at the initiative of former U.S. President Bill Clinton and is based in Sarajevo, Bosnia and Herzegovina.
For more information on Alex John London's research, visit http://www.hss.cmu.edu/philosophy/faculty-london.php.
Follow the Dietrich College of Humanities and Social Sciences on Twitter at http://www.twitter.com/CMU_DietrichHSS.
     
###