May 18, 2011
News Brief: Gold Standard
Scholarship Winner Needs Your Vote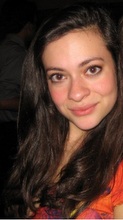 Catherine Rodriguez, a Carnegie Mellon University senior majoring in Hispanic studies and drama, is already a winner, but she needs your vote.

Rodriguez was one of 24 scholars to win the first-ever $10,000 Gold Standard Scholarship from the National Basketball Association (NBA), Bacardi Gold and the Hispanic Scholarship Fund (HSF), but your vote could net her $30,000 more. The NBA is holding an online competition for the public to decide which four scholarship winners should receive the additional prize.  

"I am honored to even be considered for this scholarship, and even more blessed that the CMU community is so supportive of one of its own," said Rodriguez, one of 24 scholars selected from more than 1,100 applicants for her academic excellence and exemplary leadership, volunteerism and service.

"Winning this scholarship will allow me to continue my studies at CMU and pursue my life goal, which is to serve the U.S. Latino community through the art of theater," she said.

To vote for Rodriguez, go to http://www.nba.com/goldstandard/video.html and select her name under "Hispanic Scholarship Female Finalist."  

You also can help spread the word to vote by posting to Twitter, Facebook and other social media outlets. Voting ends on May 30, 2011.