May 13, 2011
News Brief: Grad Roulette
Carnegie Mellon University's Heinz College Acknowledges Graduates in the Age of Social Media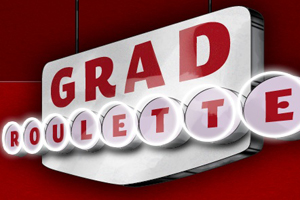 What happens when one of the premier graduate schools in the United States turns over control of a YouTube channel to its graduating students? That's precisely what Carnegie Mellon University's H. John Heinz III College, a global leader in the areas of public policy, technology and management, has done with a project called Grad Roulette.
Having recently launched in conjunction with the college's commencement ceremony, the website
http://www.gradroulette.com
features a virtual roulette wheel visitors can spin to randomly land on a 2011 graduate. A video player is then launched and the graduate proceeds to draw, as well as answer, a random question from a commencement cap. Some questions relate specifically to areas of study at Heinz College while others are humorous and of general interest. All questions were submitted by Heinz College students, faculty and staff.
Brad Stephenson, a 2005 Heinz College alumnus and senior web media and marketing manager for Heinz College, says Grad Roulette is a creative attempt to shine the spotlight on our graduating students.
"Our alumni have helped shape Heinz College's outstanding reputation for educational excellence, and we just wanted to acknowledge the newest members of that community with a fun and original concept," he says.