March 28, 2011
Press Release: New Report Urges US Intelligence Community To Improve Analyses Using Methods, Research From Behavioral, Social Sciences
Led by CMU's Baruch Fischhoff, the National Research Council Committee Also Calls for Director of National Intelligence To Lead Initiative
Contact: Shilo Raube / 412-268-6094 / sraube@andrew.cmu.edu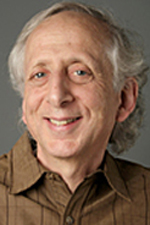 PITTSBURGH—A new report from the
National Research Council
recommends that the U.S. intelligence community adopt methods, theories and findings from the behavioral and social sciences as a way to improve its analyses.  The report committee, chaired by Carnegie Mellon University's
Baruch Fischhoff
, also advises that the
Director of National Intelligence
should lead the initiative to make these approaches part of the intelligence community's analytical work, hiring and training, and collaborations.      
"The social and behavioral sciences have long studied topics central to analysts' work, such as how people evaluate evidence and collaborate on difficult tasks," said Fischhoff, the Howard Heinz University Professor of
Social and Decision Sciences
and
Engineering and Public Policy.
"Our report shows how the community can take full advantage of that research — and of its dedicated analysts — by adopting an evidence-based approach to its own analytical methods.  We envision a community engaged in continual learning, both absorbing scientific research into the analytical process and evaluating its own performance."      
According to Fischhoff, the report is designed to help the intelligence community answer critical questions about how to perform analyses in ways that are both relatively inexpensive and grounded in science, rather than intuition.  Those questions include:
How can we report out analyses so that they aren't oversold or undersold?
How can we evaluate the new methods as they are presented to us?
How can we tell if we're falling prey to groupthink or engaging in productive collaboration?
How can we recruit and retain the most talented analysts, then let them realize their potential?
How can we adapt our methods, when the world keeps changing?
How can we tell if our critics are relying on hindsight bias, or we really should have done better?
How can we help analysts with very different backgrounds work together?
Kiron Skinner
, associate professor of social and decision sciences at CMU, also participated on the National Research Council Committee.  Fischhoff, Skinner and other committee members held a public briefing to discuss the report from 10 a.m. to noon on March 28 at the 20 F Street Conference Center, 20 F Street, N.W., Washington, D.C.
The report was released along with a collection of individually authored papers titled "Intelligence Analysis: Behavioral and Social Scientific Foundations." Each chapter introduces readers to a fundamental behavioral or social science approach as it applies to the kinds of complex, uncertain problems facing intelligence analysis. The topics covered include analytic methods, group dynamics, individual decision making, intergroup relations, evaluation and communication.     
PDFs can be downloaded at Consensus Report:
http://www.nap.edu/catalog.php?record_id=13040
Paper Collection:
http://www.nap.edu/catalog.php?record_id=13062
The study was sponsored and requested by the Office of the Director of National Intelligence.      
###
Pictured above is Baruch Fischhoff.