March 22, 2011
Media Advisory: Howard Dean To Discuss "The Health of the Nation" at Carnegie Mellon
Contact: Shilo Raube / 412-268-6094 / sraube@andrew.cmu.edu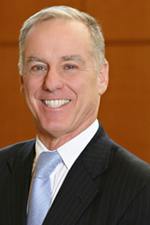 Event:
Howard Dean, the six-term governor of Vermont, former Democratic National Committee Chairman, presidential candidate and physician, will speak at Carnegie Mellon University on "The Health of the Nation." Governor Dean emphasized health care and fiscal responsibility during his 2003 presidential candidacy. Dean left public service in 2009 and currently works as an independent consultant focusing on health care, early childhood development, alternative energy and the expansion of grassroots politics around the world. He also is a public commentator and contributor for CNBC and the founder of Democracy for America.
The lecture is co-sponsored by CMU's Center for International Relations and Politics, the Heinz College, the Humanities Scholars Program and the University Lecture Series.  For more information, visit
http://www.cmu.edu/uls/march/dean.html.
When:
  12:15 p.m., Thursday, March 24  
Where:
Hamburg Hall 1000, Carnegie Mellon University
Media:
You must register to attend; seating is limited.  Please RSVP to Shilo Raube at 412-268-6094 or
sraube@andrew.cmu.edu
.
###