July 07, 2011
Press Release: Carnegie Mellon Announces Winners of Inaugural Rothberg Research Awards in Human Brain Imaging
Contact:
Shilo Raube / 412-268-6094 /
sraube@andrew.cmu.edu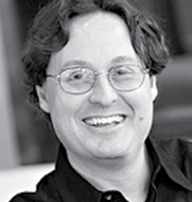 PITTSBURGH—The human brain is becoming less of a mystery thanks in part to groundbreaking work by world-renowned Carnegie Mellon University scientists. Now, new research awards made possible by Carnegie Mellon alumnus and trustee Jonathan M. Rothberg (E'85), founder of four genetics companies aimed at improving human health, will enable CMU scientists to make even more important neural discoveries.      
The Rothberg Research Awards in Human Brain Imaging
were established to allow CMU faculty, post-docs and students to creatively push research boundaries to further investigate how the brain thinks, learns and ages. The awards support CMU's leadership in brain science and complement the university's recently launched brain, mind and learning research initiative.      
Michael J. Tarr,
the George A. and Helen Dunham Cowan Professor of Cognitive Neuroscience and co-director of the
Center for the Neural Basis of Cognition
, said that "seed awards such as these, funded through the generosity of Jonathan Rothberg, are essential for fostering high-risk, interdisciplinary research and will help maintain CMU as a leader in the study of the mind and brain. It is only through continuing innovation that we will ultimately understand the neural basis of human thought and action, thereby enabling cures for diseases such as autism or Alzheimer's."      
Seven recipients have been selected to share the $100,000 presented by the inaugural Rothberg Brain Research Awards.
Rothberg, who earned a bachelor's degree in chemical engineering from Carnegie Mellon, is best known for pioneering high-speed, massively parallel DNA sequencing. He founded 454 Life Sciences, a company that commercialized technologies for DNA sequencing after a health scare with his infant son made him realize how critical individual genome sequencing is to human health. He is currently the founder, chairman and CEO of Ion Torrent, a company that produces a simpler, faster and more cost-effective approach to sequencing. Last January, he was the focus of a Forbes magazine cover story titled
"Gene Machine"
for his Personal Genome Machine, a DNA desktop decoder.      
Rothberg is a member of the National Academy of Engineering and the Connecticut Academy of Medical Science and Engineering.      
For more information on brain, mind and learning research at Carnegie Mellon, visit
http://www.cmu.edu/research/brain/
.      
###
Pictured above is Jonathan M. Rothberg.