July 05, 2011
News brief: Robotics Institute Hits NYC
By Byron Spice bspice(through)andrew.cmu.edu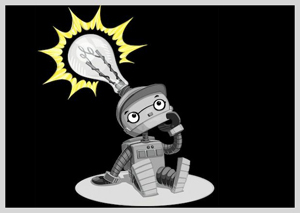 The Robot Film Festival in New York City July 16-17 boasts a number of firsts, perhaps none more surprising than both Spike Jonze and Matt Mason presenting films on the same screen.

Jonze is famous as the director of "Being John Malkovich," while Mason is best known as the director of Carnegie Mellon's Robotics Institute. As unlikely as such a pairing seems, Jonze will screen his film short, a robot love story called "I'm here," at the festival, while Mason and his Manipulation Lab will be showing a music video, "Do What You Do."

Mason is by no means the only Carnegie Mellon presence at the festival, which will be at the 3-Legged Dog  theater in lower Manhattan. Heather Knight, a Ph.D. student in the Robotics Institute, organized the event. Reid Simmons, research professor of robotics, is a jury member and Marek Michalowski, a Ph.D. alum and visiting student at the Robotics Institute, is the festival's video coordinator.

Ten films created by CMU students, faculty and staff are featured at the festival. Also, Golan Levin, associate professor of art, and Matt Gray, assistant professor of acting, will present a Robot Theater piece in which Roomba robots recreate a Samuel Beckett play.

Knight said she hopes to eventually launch a Robot Film Festival in Pittsburgh.