July 25, 2011
Press Release: CMU's Jiyong Jang Receives Symantec Graduate Fellowship
The Ph.D. Student in Electrical and Computer Engineering Is Making Online Commerce More Secure
Contact:
Chriss Swaney / 412-268-5776 /
swaney@andrew.cmu.edu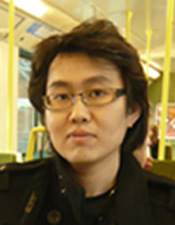 PITTSBURGH—Carnegie Mellon University's
Jiyong Jang
is the recipient of the Symantec Research Labs (SRL) Graduate Fellowship for helping researchers better understand and protect against new online threats.      
"This is a wonderful honor as I continue to work on tools and new approaches to make online commerce more secure," said Jang, a South Korean doctoral student in the
Department of Electrical and Computer Engineering
at CMU.        
Jang has created more effective algorithms for detecting and classifying malware, malicious software designed to disrupt or deny operations or gather information that leads to a loss of privacy.       
"The goal of my work is to develop an automated large-scale malware triage system to determine the most serious threats. Malware triage helps defenders make more intelligent choices on which analysis to perform on which malware," Jang said.       
The fellowship is awarded to promising graduate students who demonstrate leadership and technological prowess in confronting some of the world's most complex security, storage and system management challenges.      
"The Symantec Research Labs Graduate Fellowship program is in its fifth consecutive year and continues to be a valuable research and development asset for Symantec's effort to develop creative and viable solutions to real-world business and technology challenges," said Joe Pasqua, vice president of Symantec Research Labs.      
David Brumley, a Carnegie Mellon CyLab researcher and an assistant professor in the departments of Electrical and Computer Engineering and Computer Science, praised Jang for his innovative, problem-solving approach to uncovering some of the world's most challenging vulnerabilities facing online users today.           
"His research will help develop tools for prompt defense methods against a variety of threats," said Brumley, Jang's faculty adviser.      
###
Pictured above is Jiyong Jang
.