July 25, 2011
Press Release: Carnegie Mellon's Andrew J. Gellman To Be Recognized For Outstanding Research by American Chemical Society
He'll Be Honored as an ACS Fellow Aug. 29 in Denver
Contact:
Chriss Swaney / 412-268-5776 /
swaney@andrew.cmu.edu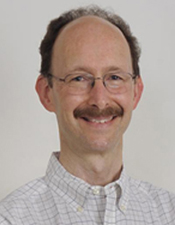 PITTSBURGH—Carnegie Mellon University's
Andrew J. Gellman
will be recognized as a 2011 fellow by the American Chemical Society (ACS) Aug. 29 at its annual meeting in Denver.
Gellman, head of Carnegie Mellon's
Department of Chemical Engineering
, was chosen for the honor because of his outstanding achievements to science and the chemical engineering profession.
"This a wonderful accolade because it comes from peers and it comes at a time when the chemical engineering profession is changing and growing to meet many new challenges in molecular science and apply them to emerging social issues," Gellman said.
In addition to his ongoing energy research, Gellman is leading a research team dedicated to developing new solid surfaces that can be used to select between the left-handed and right-handed versions of complex molecules that appear to be identical but have vastly different properties.
"All biomolecules have structures that can be either left- or right-handed. The structures or shapes are mirror images of one another — like a pair of hands. This also is true of most pharmaceuticals, however, only one of the two structures has therapeutic value; the other is often toxic," Gellman explained.
He said his team is developing surfaces and chemical reactions that will help a variety of industry sectors control chemical processes to select the best products from a myriad of alternatives.
According to Gellman, there is significant interest in using biomolecules such as cellulose and sugars as the feedstocks for chemical processes and in biofuels production. This work also is relevant to the pharmaceutical industry.
"By synthesizing or purifying pharmaceuticals so they contain only one-handedness improves pharmaceutical efficiency and can extend the life of some drug patents," Gellman said.
Gellman was a chemistry professor at the University of Illinois before joining Carnegie Mellon in 1995. He holds adjunct faculty posts in the departments of Materials Science and Engineering and Chemistry at CMU. He was instrumental in overseeing a $28 million renovation of Doherty Hall between 2003 and 2008. 
He received his bachelor's degree in chemistry from the California Institute of Technology in 1981 and a Ph.D. from the University of California at Berkley in 1985.  

###