July 20, 2011
Press Release: Carnegie Mellon's Jacobo Bielak Elected As Distinguished Member of the American Society of Civil Engineers
Outstanding Research and Leadership Supports Scholarly Recognition
Contact:
Chriss Swaney / 412-268-5776 /
swaney@andrew.cmu.edu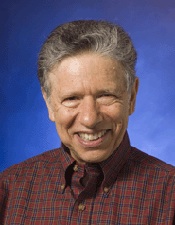 PITTSBURGH—Carnegie Mellon University's Jacobo Bielak has been named a Distinguished Member of the American Society of Civil Engineers (ASCE), the highest distinction that organization awards. He will be inducted on Oct. 20 at the 2011 ASCE convention in Memphis, Tenn.

"This honor recognizes Jacobo's outstanding work in the areas of earthquake engineering, seismology and computational science and engineering. We are very fortunate to have him as a member of our faculty at Carnegie Mellon University," said James H. Garrett Jr., head of the top-ranked Department of Civil and Environmental Engineering at CMU.

Those elected to this highest grade of membership have attained acknowledged eminence in some branch of engineering or in its related arts and sciences. Out of the 120,000 members, only about 200 currently hold the distinction, according to the ASCE.

"I feel honored to receive this distinction," said Bielak, a university professor of Civil and Environmental Engineering at CMU. Bielak is recognized for his pioneering work in creating three-dimensional models that simulate how earthquakes impact buildings, bridges and other critical infrastructures; for demonstrating the use of high performance computing in civil engineering practice and for educating the next generation of engineers.

He is also the recipient of the Gordon Bell Prize and is a member of the National Academy of Engineering in the U.S. and the Mexican Academy of Engineering and the Mexican Academy of Sciences. He joined CMU's Civil and Environmental Engineering Department in 1978. He completed his undergraduate degree from the National University of Mexico, and his master's degree in civil engineering from Rice University. He earned his Ph.D. from the California Institute of Technology. 

###
Pictured above is University Professor Jacobo Bielak.