July 14, 2011
Press Release: Four Professors Earn Highest Faculty Distinction at Carnegie Mellon
Contacts:
Shilo Raube / 412-268-6094 /
sraube@andrew.cmu.edu
Byron Spice / 412-268-9068 /
bspice@cs.cmu.edu
Chriss Swaney / 412-268-5776 /
swaney@andrew.cmu.edu

PITTSBURGH—Four Carnegie Mellon University professors,
Lorenz (Larry) T. Biegler
,
John P. Lehoczky
,
George Loewenstein
and
Mary Shaw
, have been awarded the elite distinction of University Professor, the highest academic accolade CMU faculty members can attain.      
"Professors Biegler, Lehoczky, Loewenstein and Shaw are pre-eminent researchers and educators who are highly regarded leaders in their respective fields. They join a most distinguished group of peers who represent much of the intellectual leadership at Carnegie Mellon. They are very deserving of this honor and we are very fortunate to have them as part of our university community," said CMU Provost and Executive Vice President Mark Kamlet.

Lorenz (Larry) T. Biegler, the Bayer Professor of Chemical Engineering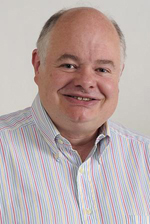 Internationally renowned for his research in computer-aided process engineering and his projects in design research and systems analysis, Biegler has authored or co-authored more than 250 archival publications, authored or edited nine books and given numerous invited presentations at conferences around the world. The textbook "Systematic Methods of Chemical Process Design," co-authored with CMU colleagues Ignacio Grossmann and Art Westerberg, is a landmark in process systems engineering education. His latest book, "Nonlinear Programming: Concepts, Algorithms and Applications to Chemical Processes," was published in 2010.      
"This is a great honor for Professor Biegler. He is an innovative researcher and a pioneer in the development of tools for process design and optimization. Methods developed by Professor Biegler and his students are used worldwide," said Andy Gellman, head of Carnegie Mellon's Department of Chemical Engineering. "Being named a University Professor is the culmination of many years of academic and research excellence."
In addition to teaching at Carnegie Mellon, Biegler has been a visiting scholar at Northwestern University, a scientist-in-residence at Argonne National Lab, a distinguished faculty visitor at the University of Alberta, a Gambrinus Fellow at the University of Dortmund, a Fulbright Fellow at the University of Heidelberg and a Distinguished Jubilee Lecturer at IIT Bombay. He has taught courses on dynamic optimization in China, Finland, Colombia and Germany, and started new research activities with colleagues in all of these countries.      
Among his many awards for his outstanding achievements, Biegler has received the Warren K. Lewis Award for Chemical Engineering Education and the Computing in Chemical Engineering Award from the American Institute of Chemical Engineers, the INFORMS Computing Society Prize, the CACHE Computing in Chemical Engineering Award from the American Society for Engineering Education, and several best paper awards. He earned the Steven Fenves Award in Systems Engineering from Carnegie Mellon's Institute for Complex Engineered Systems in 2005.      
Biegler joined the faculty at CMU after receiving his Ph.D. from the University of Wisconsin in 1981.  He was appointed the Bayer Professor of Chemical Engineering in 1996. 

John P. Lehoczky, the Thomas Lord Professor of Statistics and Mathematical Sciences and Dean of the College of Humanities and Social Sciences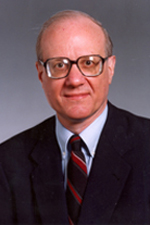 Lehoczky studies stochastic processes and how they can be used to model real applications. His investigation into the evolution of random processes over time is focused on developing methods that combine system scheduling with performance evaluation and can be applied to manufacturing systems in which products have delivery deadlines. His theories also can be applied to real-time computer or communication systems that require certain tasks to be completed within stringent timing requirements. Major national projects like NASA's Space Station, Mars Rover and the GPS Satellite System have adopted his theories, and several IEEE computer standards incorporate Lehoczky's work.      
Lehoczky earned his Ph.D. at Stanford University and joined the CMU faculty in 1969. He served as head of the Department of Statistics from 1984 to 1995 and has led the College of Humanities and Social Sciences (H&SS) since 2000. As H&SS dean, Lehoczky has overseen the launch of the college's ambitious Humanities Initiative, which created the Humanities Scholars Program, the Humanities Center and the Center for the Arts in Society. He is responsible for fostering H&SS research in the brain sciences and has been a strong advocate for developing international programs at CMU, such as the Center for International Relations and Politics.      
Lehoczky is a fellow of the American Statistical Association, the Institute of Mathematical Sciences, INFORMS and the American Association for the Advancement of Science, and is an elected member of the International Statistics Institute.       
"John is certainly deserving of this honor based on his accomplishments and impact in both research and academic program development that connect several related fields in innovative ways, most notably, perhaps, computational finance," said Joseph E. Devine, associate dean for undergraduate studies in H&SS. "But what I find truly remarkable is that he's been able to do all of this while also, for the last decade, leading the college as dean with a steadiness, vision, and highly energetic engagement that has allowed H&SS to flourish across all of its departments and programs. I've been here at Carnegie Mellon for over 30 years, and I can think of only a handful of individuals capable of simultaneously achieving so much in so many domains. We are indeed very lucky to have him in our ranks."

George Loewenstein, the Herbert A. Simon Professor of Economics and Psychology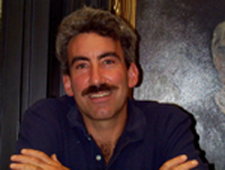 A trained economist, Loewenstein studies the border between economics and psychology and is a leader in the fields of behavioral economics and neuroeconomics, which he helped establish. His research explores a wide range of subjects, including decision making over time, bargaining and negotiations, psychology and health, law and economics, the psychology of adaptation, the role of emotion in decision making, the psychology of curiosity, conflict of interest, and "out of control" behaviors such as impulsive violent crime and drug addiction.      
"George is the catalyst for CMU's frontier work, and eminent position, in behavioral economics," said John Miller, head of the Department of Social and Decision Sciences. "He is an amazing exemplar of the Carnegie Mellon approach to science, seamlessly crossing the relevant research boundaries in the collaborative pursuit of key questions that will define future knowledge and real-world application."      
Loewenstein earned his Ph.D. from Yale University in 1985 and has been a faculty member in the Department of Social and Decision Sciences since 1990. He has authored or co-authored more than 100 journal articles, numerous book chapters and six books on topics ranging from intemporal choice to behavioral economics to emotions. He frequently serves as a consultant to organizations in the public and private sector and is a fellow of the American Academy of Arts and Sciences and the American Psychological Association.       
Loewenstein co-directs the university's Center for Behavioral Decision Research (CBDR) and has been a pioneer in the use of new data sources. One way he has worked to bring experiments to subjects is with CMU's Data Truck, a 36-foot mobile social science laboratory. Additionally, Loewenstein is currently head of behavioral economics at the University of Pennsylvania's Center for Health Initiatives and on the advisory board of the University of Minnesota Law School's Institute for Law and Rationality. He is past president of the Society for Judgment and Decision Making and previously held fellowships at The Center for Advanced Study in the Behavioral Sciences, The Institute for Advanced Study in Princeton, The Russell Sage Foundation and The Institute for Advanced Study in Berlin.

Mary Shaw, the Alan J. Perlis Professor of Computer Science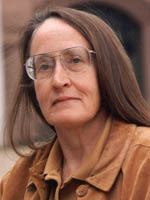 Shaw, a computer science faculty member at Carnegie Mellon since 1972, is a leader in software engineering research whose work on software architecture — the large-scale structure of software systems — helped establish it as a recognized discipline. Selecting an appropriate architecture is now recognized as a critical step in the engineering of complex software systems for everything from the anti-lock braking systems in cars to the international banking system.      
She also is an educational innovator who has developed computer science curricula from the introductory to the doctoral level, including graduate programs targeted at software professionals.      
"Mary Shaw has played many important and unique roles at Carnegie Mellon," said Randal E. Bryant, dean of the School of Computer Science. "As one of the first Ph.D. graduates in computer science at CMU, and as one of our longest-serving faculty members, she has made important contributions to our educational and research mission. Especially significant are her efforts to create a strong foundation for software engineering education and in identifying the overall organization of a software system — its 'architecture'— as a key element in its design."      
Shaw, who earned her Ph.D. in 1972, is a faculty member in the Institute for Software Research, the Computer Science Department and the Human-Computer Interaction Institute. During her tenure, she has served as chief scientist of Carnegie Mellon's Software Engineering Institute and as associate dean for professional education. She is a co-recipient, with CMU colleague David Garlan, of the 2011 Outstanding Research Award from the Association for Computing Machinery's (ACM) Special Interest Group on Software Engineering for contributions to software architecture.      
Last year, she was the first recipient of the Distinguished Educator Award presented by the IEEE Computer Society's Technical Council on Software Engineering, and the first recipient of the Conference on Software Engineering Education and Training's Nancy Mead Award for Excellence in Software Engineering Education. She is a fellow of the ACM, the IEEE and the American Association for the Advancement of Science. She is a past member of the National Research Council's Computer Science and Telecommunications Board and the Defense Advanced Research Project Agency's Information Science and Technology Board. 
###