January 27, 2011
Press Release: Diesel vs. Gasoline: New Carnegie Mellon Study Finds Diesel Vehicles a Better Value Despite Higher Price Tag
Lower Operating Costs, Higher Resale Value for Diesels Yield Lower Total Cost of Ownership
Contact:  Mark Burd / 412-268-3486 / mdburd@andrew.cmu.edu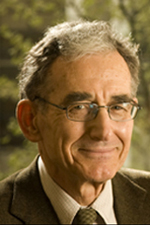 WASHINGTON—A new Carnegie Mellon University study, released today at the Washington Auto Show, reveals that despite the sticker shock associated with diesel-engine vehicles, they are a better value compared to vehicles with gasoline engines because of their lower operating costs and higher resale value over time. 
The study by researchers at CMU's
Tepper School of Business
, underwritten by Bosch, noted diesel's better fuel efficiency and a residual value up to 30 percent higher than traditional port-fuel injection (PFI) gasoline-powered vehicles. 
"It's been generally known that diesel vehicles typically post lower operating costs because of their increased fuel economy," said
Lester Lave
, University Professor and Higgins Professor of Economics at CMU's Tepper School of Business. "But that's only one element of the equation. Our study considered a vehicle's initial price and resale value along with other operating and maintenance costs."
The study, titled "Comparing Resale Prices and Total Cost of Ownership for Gasoline, Hybrid and Diesel Passenger Cars and Trucks," also found that the price differential between a clean diesel passenger car and a traditional PFI gasoline-powered vehicle could be recouped in less than 18 months of driving. In addition, clean diesels deliver on average of 30 percent better fuel economy than their gasoline counterparts. All of this translates into savings for the consumer, Lave said.
For their study, Lave and his researchers used auction data from Manheim Auctions, a wholesale vehicle operator and Cox Enterprises, Inc., to evaluate the actual resale values of diesel and gasoline vehicles. The team then compared resale values with the total cost of owning and operating diesel- and gasoline-fueled passenger cars and light-duty trucks.
Lave pointed out that Bosch, which manufactures clean diesel fuel injection systems for passenger cars, light-duty trucks and commercial vehicles, underwrote the cost of the study because they wanted real-world independent research conducted in this area. 
"This study is unique because it compares actual auction prices of alternative power trains such as clean diesel and (PFI) gasoline engines," said Lars Ullrich, director of marketing for Bosch Diesel Systems North America. "As past studies only highlighted projected costs from resale values, this research provides a more robust set of data to support the conclusion that clean diesel vehicles provide a comparatively lower cost of ownership. 
"Bosch remains committed to the potential we see in the U.S. and international diesel markets, and by using this third-party research data, it reaffirms the benefits of clean diesel," Ullrich added.
Among other findings, the study concludes that:
For passenger cars, the Volkswagen clean diesel technology vehicles and the Toyota Prius retain a greater percentage of their initial purchase price than conventional gasoline vehicles;
For trucks, the diesel engines retain a higher percentage of their initial price than the gasoline options with the exception of the Ford F250 truck;
As cabin size increases, more trucks are installed with diesel engines. These larger diesel vehicles retain a greater portion of their total price, compared to their gasoline equivalents.
###
Pictured above is CMU Professor Lester Lave.