January 26, 2011
Press Release: CMU's Steven Klepper Receives Prestigious Global Award for Entrepreneurship Research
Honor Recognizes His Contributions to Understanding Evolution of New Industries
Contact: Shilo Raube / 412-268-6094 / sraube@andrew.cmu.edu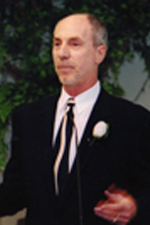 PITTSBURGH—Carnegie Mellon University's
Steven Klepper,
the Arthur Anton Hamerschlag Professor of Economics and Social Sciences, has received the esteemed 2011 Global Award for Entrepreneurship Research for his significant and influential contributions to the understanding of the birth and growth of new industries. The award carries a prize of 100,000 Euros ($136,531) and is widely regarded as the most prestigious entrepreneurship research award.      
Klepper's pioneering work integrates elements of traditional economic models with evolutionary theory, bridging gaps between the study of entrepreneurship and mainstream economics.      
"Steven Klepper has made significant contributions to our understanding of the role of new firm entry to innovation, industrial dynamics and economic growth," said Pontus Braunerhjelm, chairman of the award committee.      
Klepper, who has been on the CMU faculty since 1980 and has appointments in the
College of Humanities and Social Sciences
and
Tepper School of Business,
studies the evolution of industries, particularly the role new companies play in innovation and economic growth. He explores why innovative industries experience shakeouts and end up dominated by a small number of producers and why some industries become clustered geographically, such as the concentration of semiconductor producers in Silicon Valley. He argues that geographic clustering is promoted by employees spinning off from established firms to set up competing firms in the same industry, which resembles a biological process of reproduction and inheritance. Klepper stresses how the most important educational institutions in the U.S. are not necessarily schools but firms, and public policy needs to be structured to facilitate the formation of spinoffs.      
"Steven Klepper is a brilliant, devoted educator and researcher who is deserving of this prize, one of the foremost in the world for research on entrepreneurship. His work has challenged generations of young economists and entrepreneurs to look beyond traditional assumptions," said CMU Provost and Executive Vice President Mark S. Kamlet.      
In addition to his research contributions, Klepper has been instrumental in establishing Carnegie Mellon as a top institution for the study of entrepreneurship and innovation management.  In 2006, he created a university-wide minor in entrepreneurship and innovation. He also directs CMU's Institute for the Study of Entrepreneurship, Innovation and Technological Change, which serves as the university's hub for education and research on related topics.       
"I have spent much of my career digging into the evolution of new industries, especially tracing the origins of firms to understand how regions and nations generate great firms and industries. This is the lifeblood of any economy, and it is extremely gratifying to be recognized for this work," Klepper said      
Klepper will receive the award at a June ceremony in Stockholm, Sweden. 
###
Pictured above is CMU's Steven Klepper.