February 03, 2011
News Brief: Science Stars
As Hollywood is in the midst of its awards season with the Golden Globes and Oscars, Pittsburgh is celebrating its stars of science. 

The Carnegie Science Center announced the recipients of its Annual Awards of Excellence and a number of Carnegie Mellon scientists have been recognized for their innovative work.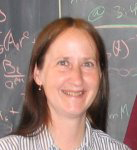 Sara Majetich, professor of physics, received the 2011 Award for Excellence in the Emerging Female Scientist category, and Ragunathan (Raj) Rajkumar, the George Westinghouse Professor in Electrical Engineering, received the Award for Excellence in the Information Technology category. The awards will be presented at a banquet on May 6.
   
Majetich studies the fundamental physics of magnetic nanoparticles that have very uniform sizes. She applies what she learns about these particles to the design of functional materials that have applications in data storage media, high-speed electronics and biomedicine. Most notably she has developed a method that causes nanoparticles to self assemble into an evenly spaced array. Such an array is critical for creating the next generation of high-density information storage devices that will make computers smaller and faster. 

Majetich has received numerous awards, including the National Young Investigator Award from the National Science Foundation and the Eminent Scientist of the Year Award from the International Research Promotion Council. In 2007 she was a Distinguished Lecturer of the IEEE (Institute for Electrical and Electronics Engineers) Magnetics Society. Most recently, she was named a fellow of the American Physical Society. 
     
Majetich also is a devoted teacher and mentor who is committed to improving women's participation in science, engineering and mathematics. She has served as research adviser to more than 100 undergraduates since 1990. Her students and colleagues at Carnegie Mellon have recognized her dedication with the Mellon College of Science's Julius Ashkin Award for Teaching and the university's Academic Advising Award.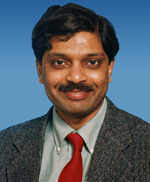 For more than a decade, Rajkumar has been working to help modernize the auto industry and make driving safe and more economical for the consumer. He is featured in a new book about the new American economy set for release in May, and was recently selected as a Distinguished Engineer by the Association for Computing Machinery. He has authored more than 150 publications with six Best Paper awards in peer-reviewed forums and was the recipient of the prestigious Technical Achievement and Leadership Award by the IEEE Technical Committee on Real-Time Systems.
     
In addition to his academic excellence, Rajkumar's work permeates many competitive commercial sectors. He is the primary founder of Pittsburgh-based TimeSys Corp., a company specializing in embedded Linux products and services. And he also was instrumental in helping launch a national research initiative by the National Science Foundation on cyber-physical systems, including applications in transportation, health care, green buildings, manufacturing, agriculture, aerospace and defense.
     
The Carnegie Science Center also announced that J.C. Warner Professor of the Natural Sciences Krzysztof Matyjaszewski received an award in the Advanced Materials category as a member of a team from the McGowan Institute for Regenerative Medicine and Carnegie Mellon spinoff company Plextronics received the award in the Corporate Innovation category.  

Two Carnegie Mellon professors received honorable mentions: Illah Nourbakhsh, associate professor of robotics, in the Catalyst category; and Gregory Lowry, professor of civil and environmental engineering, in the Environmental category.
Pictured above are CMU's Sara Majetich (top) and Raj Rajkumar.