February 02, 2011
Press Release: CMU Receives $1.2 Million NIH Grant To Develop Ethics, Policy Recommendations for Post-Conflict, Post-Disaster DNA ID Practices
Contact: Shilo Raube / 412-268-6094 / sraube@andrew.cmu.edu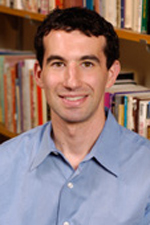 PITTSBURGH—Forensic DNA profiling has become a standard tool in the search for missing people in the aftermath of mass violence and disaster, but until now there has been very little effort to identify and analyze the major ethical and policy challenges associated with this new use of genetic technology.
     
The National Institutes of Health (NIH) has awarded Carnegie Mellon University a three-year, $1.2 million grant to analyze ethical and policy problems associated with post-conflict and post-disaster DNA identification and develop recommended practices. For example, how much time and money should be devoted to identifying missing people in the face of many competing priorities, and who owns and controls the biological information that is collected during the identification process?
     
"Over the past two decades, it has become increasingly clear that identifying missing people and returning their remains to families can be a crucial step in the reconstruction of societies recovering from mass violence or mass disaster," said Jay Aronson, associate professor of science, technology and society in CMU's Department of History. "Yet, reattaching a name to a body is only the beginning of the healing process for families and communities that have suffered great loss. The identification process does not automatically encourage reconciliation or a return to normalcy without appropriate attention to political, economic, cultural and legal issues. If not done carefully it can even lead to increased emotional suffering on the part of relatives of the missing or a return to conflict and chaos."
     
Aronson and anthropologist Sarah Wagner of the University of North Carolina at Greensboro will lead a team of researchers from Carnegie Mellon, Stanford University, the University of Pittsburgh and UCLA. Aronson and Wagner have set four goals for the project:
To determine the extent to which practitioners, human rights advocates, decision-makers and relatives of the missing share a common understanding of capabilities and limitations of the DNA identification process;
To identify and examine the challenges of collecting, storing and using genetic information in low-resource and often politically challenging environments;
To determine the degree to which for-profit biotechnology companies have unique ethical obligations to victims, governments and human rights organizations that contract their services;
To explain why DNA identification is used enthusiastically in some cases (e.g. Bosnia and post-9/11 New York City) and reluctantly in others, such as in Rwanda or after Hurricane Katrina, and to determine the conditions under which DNA identification programs can exert a positive effect on relatives of the missing and societies emerging from conflict and disaster.
In September, CMU will host a workshop that will bring together with the research team identification practitioners from around the world, social scientists with region-specific knowledge and a group of bioethicists led by
Alex John London
, associate professor of
philosophy
at CMU. "It's important that we have the experts who work in the field talk to us so we can understand what information will be most useful to their daily work," Aronson said.      
A second phase of the project will involve the research team conducting interviews, oral histories and ethnographic and archival research in various settings, including New York City, Louisiana, Argentina, Bosnia and Herzegovina, Chile, Guatemala, Iraq, Peru, South Africa and Thailand. The team also will examine the U.S. military's efforts to recover and identify missing soldiers from the Vietnam War.      
At the conclusion of their research, the team will hold a follow-up meeting with practitioners and representatives of human rights organizations and family groups to describe their findings and present policy and practice recommendations. They also will write case studies and comparative analyses for academic journals and produce a white paper that highlights the major ethical challenges at all stages of the identification process. In addition, they plan to publish a collection of oral histories documenting the family and community perspective on missing people in a book series called
"Voice of Witness,"
which was founded by research team member Lola Vollen and author Dave Eggers.        
"People in the aftermath of conflict and disaster need basic things like food and shelter," Aronson said. "We want to find out from an ethical and policy standpoint what else we owe people who lose family members and how those factors ought to be prioritized. These have all been understudied problems until now."
###
Pictured above is CMU's Jay Aronson.