December 07, 2011
Press Release: IEEE Confers Prestigious Fellow Status on Two Carnegie Mellon Faculty Members
Contacts: Byron Spice / 412-268-9068 / bspice@cs.cmu.edu
Chriss Swaney / 412-268-5776 / swaney@andrew.cmu.edu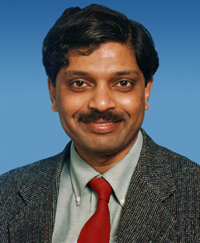 PITTSBURGH—Two Carnegie Mellon University faculty members, William L. Scherlis, a professor of computer science and director of the Institute for Software Research, and Ragunathan "Raj" Rajkumar, the George Westinghouse Professor of Electrical and Computer Engineering and Robotics, have been named 2012 Fellows of the Institute for Electronic and Electrical Engineers (IEEE), the world's largest technical professional association.
IEEE Fellow is the highest grade of membership conferred by the organization's board of directors and is recognized by the technical community as a prestigious honor and an important career achievement.
Rajkumar, co-director of the General Motors-CMU Collaborative Research Laboratories, was named a fellow in recognition of his contributions to predictable real-time systems and operating systems, while Scherlis was recognized for his contributions to software analysis and software engineering education.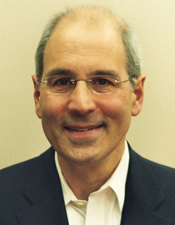 Scherlis, who earned his Ph.D. in computer science at Stanford University, was the founding director of CMU's Ph.D. Program in Software Engineering. His research relates to software assurance, software analysis and assured safe concurrency, or "speed with safety." He has led several National Research Council study committees, most recently a three-year study on software producibility for the Department of Defense. He is the founder of two Carnegie Mellon spin-off companies, SureLogic and Panopto.
For more than a decade, Rajkumar has been working to help modernize the auto industry and make driving safe and more economical for the consumer. He is featured in a new book about the new economy released earlier this year and was selected as a distinguished engineer by the Association for Computing Machinery. He has authored more than 150 publications with six Best Paper awards in peer-reviewed forums and was the recipient of the prestigious Technical Achievement and Leadership Award by the IEEE Technical Committee on Real-Time Systems. 
     

###
Pictured are Raj Rajkumar (top) and William Scherlis.