December 14, 2011
News Brief: CMU Joins Presidents' Conference in Football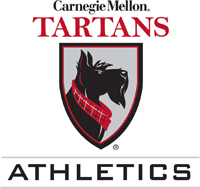 Carnegie Mellon's football program will re-join the Presidents' Athletic Conference (PAC) as an affiliate member beginning with the 2014 season. The Tartans will maintain their three-game University Athletic Association (UAA) schedule with Case Western Reserve University, the University of Chicago and Washington University in St. Louis, and will also compete in the 11-team PAC. Case Western also will join the PAC as an affiliate member in 2014.  
"I have always had tremendous respect for the PAC and look forward to renewing many of our historic rivalries, said CMU Head Football Coach Rich Lackner. "Our players will have a chance to compete for two conference championships and an automatic bid to the NCAA Championship. This is an outstanding day for Carnegie Mellon football."
Prior to joining the UAA, CMU was a member of the PAC, whose football champion receives an automatic bid to the NCAA Division III playoffs. The Tartans won seven PAC football titles, the most recent coming in 1989 under Lackner.
Read the full story.