December 13, 2011
News Brief: CMU Student Honored at White House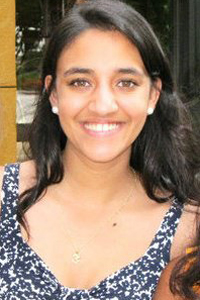 Ranika Kejriwal,a junior electrical and computing engineering major at Carnegie Mellon, was recognized at the White House Dec. 9 for earning one of six
National Center for Women & Information Technology
(NCWIT) awards for Aspirations in Computing while in high school. Kejriwal attended
Cannon School
in Concord, N.C.
Kejriwal was honored as part of the
"Champions of Change"
program, which is part of President Obama's "Winning the Future" initiative. The initiative highlights a different issue each week and recognizes people across the country working to make it better. Last week, the White House's focus was on the recruitment and retention of women in STEM (science, technology, engineering and math) fields, which coincided with Computer Science Education Week (Dec. 4-11) — recently endorsed by Congress to recognize the importance of computing education.
The
NCWIT
is a coalition of more than 300 prominent corporations, academic institutions, government agencies, and nonprofits working to increase women's participation in information technology and computing.