August 18, 2011
Press Release: CMU Researchers Find Fewer Greenhouse Gas Emissions From Controversial Drilling at Marcellus Shale Sites Statewide
Research Team Taps Decades of Leading-Edge Work in Climate Change and Risk Analysis
Contact: Chriss Swaney / 412-268-5776 / swaney@andrew.cmu.edu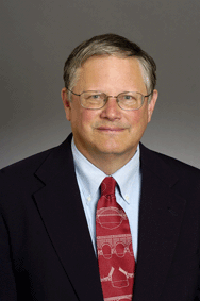 PITTSBURGH—Carnegie Mellon University's Chris Hendrickson, Paulina Jaramillo and their colleagues report that life-cycle greenhouse gas emissions from Marcellus Shale natural gas are not as high as life-cycle greenhouse gas emissions of coal, when used by the electric power sector — the major sector in which these fuels compete.
"Marcellus Shale gas emits 50 percent fewer greenhouse gas emissions than any U.S. coal-fired plant," said Hendrickson, the Duquesne Light Co. Professor of Engineering and co-director of the Green Design Institute at Carnegie Mellon. "We favor extraction of Marcellus Shale natural gas as long as the extraction is managed to minimize adverse economic, environmental and social impacts."
The Marcellus Shale vein stretches across Pennsylvania and New York with more than 50 percent of the 2011 interstate pipeline projects dedicated to that shale extraction. Jaramillo said natural gas will serve a critical role in supporting the increasing penetration of renewable energy, and the Marcellus Shale resources will allow the nation to depend on a domestic resource to meet this demand.
Because shale gas was 16 percent of the 21 million cubic feet of total dry gas produced in 2009, Carnegie Mellon researchers wanted to track the life-cycle greenhouse gas footprint of shale gas.
Using the production characteristics of a typical Marcellus Shale well, CMU researchers estimate overall life-cycle greenhouse gas emissions of 68 grams of carbon dioxide or 74 percent of total emissions. "We estimate that shale natural gas has slightly higher emissions than conventional gas for production, but the production emissions are typically small compared to combustion emissions," Hendrickson said.
Overall they estimate that life-cycle greenhouse gas emissions from Marcellus Shale gas are roughly 3 percent higher than the life-cycle greenhouse gas emissions of conventional natural gas. Still, greenhouse gas emissions are not the only challenge when it comes to extracting shale gas.
"We still need to study other environmental issues, including use of water and disruption of natural habitats," said Jaramillo, an assistant research professor in CMU's Department of Engineering and Public Policy.
###
Pictured above is Chris Hendrickson.