April 07, 2011
Press Release: Carnegie Mellon School of Art Students' Work Goes Public on Seven Pittsburgh Billboards
Eighth Work is Memorial to School of Art Senior Jee-Hoon Choi
Contacts:
Teresa Thomas, Media Relations / 412-268-2900 /
thomas@cmu.edu
Lauren Goshinski, School of Art / 412-268-1533 /
laurengo@andrew.cmu.edu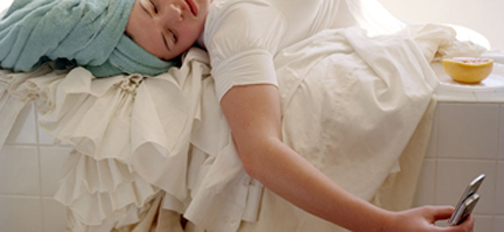 PITTSBURGH—Seven new public artworks created by undergraduate and graduate students in Carnegie Mellon University's
School of Art
will be displayed on various billboards around the Pittsburgh region April 11-30.       
Designs span a variety of concerns and aesthetics, ranging from lush reinterpretations of neo-classical painting to commentary on immigration and sense of place in Pittsburgh's evolving cultural groups. Artists selected for 2011 are Felipe Castelblanco, Riley Harmon, Agnes Bolt, Rigel Richardson, Michael Royce, Julia Cahill and Alexis Roberto.      
An eighth billboard, which also will be on display throughout April, has been dedicated to the memory of School of Art senior Jee-Hoon Choi, who was tragically killed in a car accident on March 25.
Art critic, collector and historian Graham Shearing juried the student work for this year's competition, sponsored in partnership with Lamar Outdoor Advertising.
The 2011 School of Art billboard project
is coordinated by Ayanah Moor, associate professor of art.      
Lamar Outdoor Advertising continues its generous support by providing this public, non-traditional venue for student work to be recognized, studied and critiqued by thousands of viewers. Christopher Sperandio, the former Kraus Visiting Assistant Professor of Art at Carnegie Mellon, initiated the project with Lamar Outdoor Advertising in 2007.      
For more information on this and past years' billboards, visit:
http://schoolofartbillboards.cfa.cmu.edu/
###
Pictured above is billboard art by Michael Royce.