April 06, 2011
News Brief: Lomas Wins for "Numbaland!"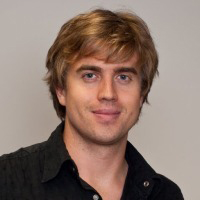 "Numbaland!," a collection of math games developed by Human-Computer Interaction Institute Ph.D. student Derek Lomas and two colleagues, won the Collegiate and Impact prizes in the first National STEM Video Game Challenge.    
Aneesh Chopra, U.S. Chief Technology Officer, announced the prize to Lomas and to other competition winners March 30 at the Newseum in Washington, D.C.    
The Numbaland! games, which Lomas developed with Dixie Ching, a graduate student at New York University, and Jeanine Sun, a graduate student at the University of California at San Diego, are designed to help children in kindergarten through grade 4 develop a strong understanding of number concepts. The Numbaland games take advantage of the Pittsburgh Science of Learning Center's DataShop to analyze student performance.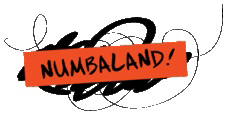 Lomas said the games are intended for use during summer vacations and he expects them to be available on the iPad late this spring. Prototypes of the games can be played at
http://numbaland.com
.     
Lomas, Ching and Sun will receive a total of $50,000 for their prizes. Earlier this year, Lomas won the $50,000 grand prize in Marvell Technology Group's $100K Challenge for the game "Battleship Numberline," which also is part of the Numbaland! collection.    
"Three cheers for the National STEM Video Game Challenge for catalyzing this entertaining and educational approach to harnessing American ingenuity, all for the cause of science, technology, engineering and math education," said Chopra. "It is efforts like these that will ensure our nation's continued economic and technological leadership well into the 21st century."         
The National STEM Video Game Challenge was created with support by the AMD Foundation, Entertainment Software Association and Microsoft  and implemented by the Joan Ganz Cooney Center at Sesame Workshop and E-Line Media.  Founding outreach partners include the American Library Association, The American Association of School Librarians, Boys & Girls Clubs of America, The International Game Developers Association and BrainPOP. 
For more information on the competition and the other winners, visit
www.stemchallenge.org
.