M.S. in Computational Biology
M.S. in Computational Biology at Carnegie Mellon University is a joint program between the Mellon College of Science and the School of Computer Science. Students complete rigorous coursework across the spectrum of life sciences, statistics, computer science, machine learning and at the intersection of these disciplines.
Our program hosts a career search tool. Also, Texas A&M manages a listing of hundreds of jobs that post each week in computational biology and bioinformatics.
Computational Biology is a growing field not only in academia, but also in industry. According to the Bureau of Labor and Statistics, fields where computational biologists work, Medical Scientists, Biochemistry and Biophysics, and Computer and Information Research Scientists are all growing faster than average. Median wages in these fields are higher than $75,000 per year.
Career paths of M.S. in Computational Biology graduates have led to research, teaching, and administrative positions at renowned academic institutions. Graduates are also leaders in industry and government. The median starting salary of a biology major is $38,800 according to US News and World Report. According to exit survey data, the median starting salary of MSCB alumni is around $100,000 for alumni not entering Ph.D. programs.
Request information or join our network of prospective students
Alumni Positions After Graduation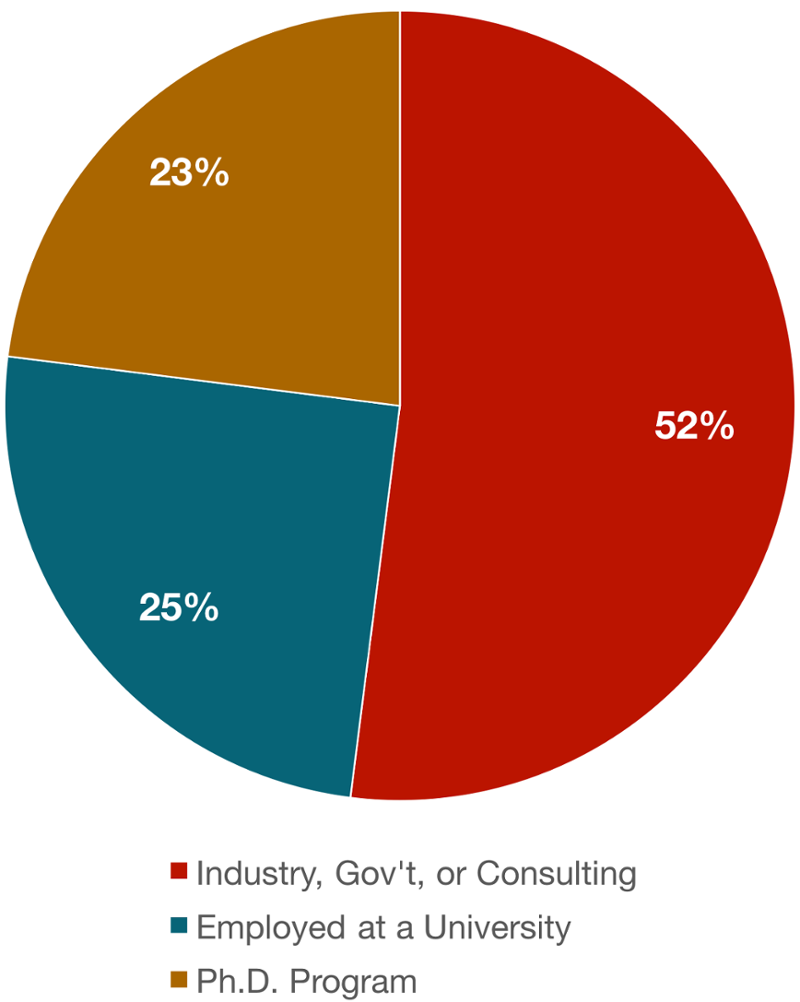 2017 First Destination Outcomes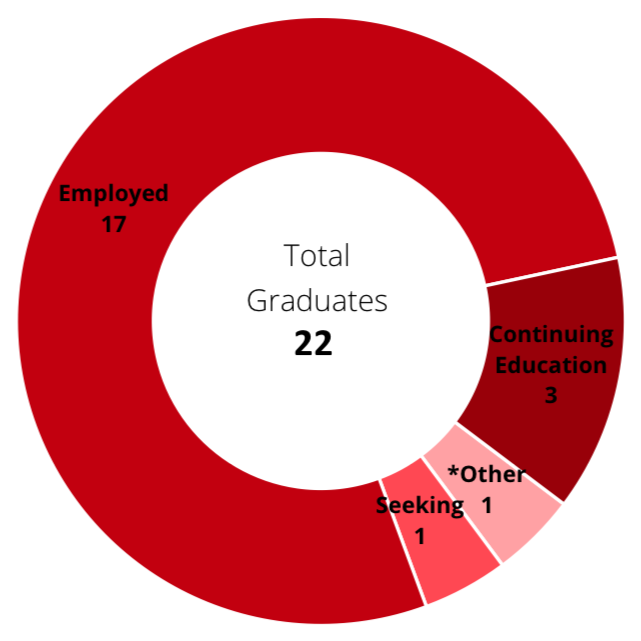 Median starting salary around $100,000

*Other = volunteer, miliary, seeking graduate school, or delay in post-graduate search