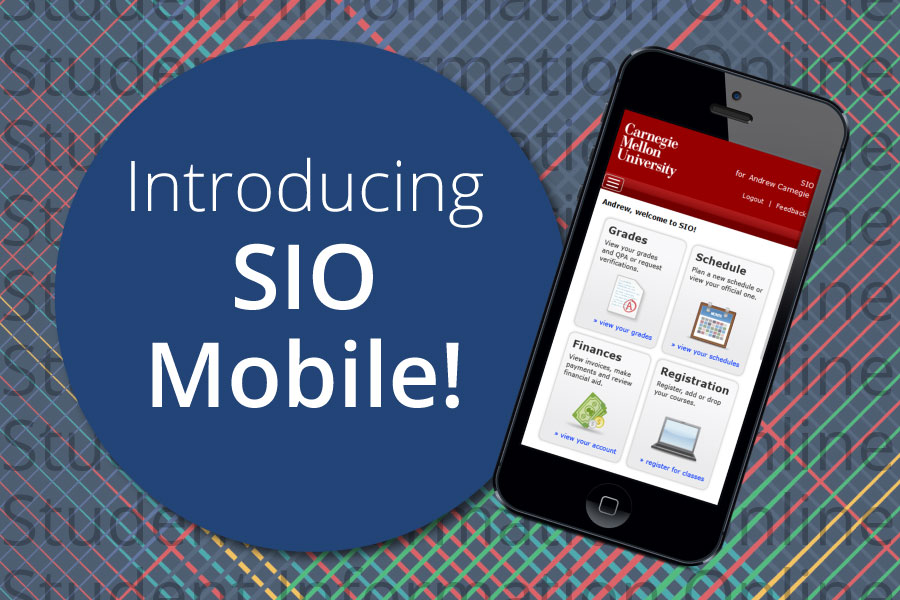 September 07, 2018
Introducing SIO Mobile!
Students will now have a more pleasant experience when logging into their Student Information Online (SIO) accounts using smartphones or other mobile devices. According to feedback collected by Enrollment Systems over the past year, a mobile-friendly SIO has been the most popular request among students - and it's finally here!
SIO Mobile allows content to display in a clean, adaptable format on any mobile device, which means students can more easily view their information and access SIO tools, such as online payments or verification orders, while on the go.
Two more recent additions to SIO include the ability to request multiple copies of verifications and modifications to support the new student drop voucher process.