October 11, 2021
Greetings from Beth Dickey, MSE Department Head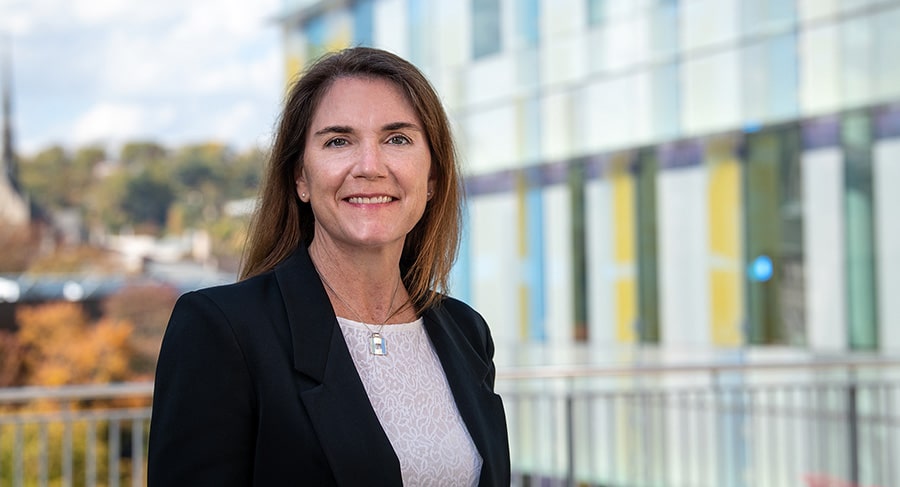 Welcome to the Department of Materials Science and Engineering (MSE) at Carnegie Mellon University. Materials (broadly categorized as metals, glasses, ceramics, polymers, semiconductors and biomaterials) make up our entire physical infrastructure and underpin the energy, transportation, communications, medical, and security & defense sectors of our society.
At Carnegie Mellon University, we are making innovations in the design and manufacture of materials, which critically support a vibrant economy and a sustainable planet. Our department was founded in 1906 as the Department of Metallurgy and Mining and has grown to address a broad spectrum of both classical and emerging materials. Today, our faculty and students are tackling important issues such as reducing carbon emissions in steel making, modernizing power electronics for electric vehicles and power grids, advancing additive manufacturing, and even engineering materials for artificial tissues and organs –to name just a few.
Our program supports advanced collaboration both in the classroom and in our state-of-the-art facilities and centers all while supporting Carnegie Mellon's exceptional strength in data sciences.  
We are proud to be educating the next generation of scientists and engineers to develop new materials with novel properties, to discover the physical and chemical principles that govern material functionality, to modernize material manufacturing, and to innovate materials-based engineering solutions. Our 2000+ alumni have gone on to be leaders in industry, business, academia and government.
I invite you to learn more about us and become part of our online community through LinkedIn and Twitter.
 
Sincerely,
Beth Dickey
Department Head and
Teddy and Wilton Hawkins Distinguished Professor of Materials Science of Engineering