January 20, 2017
Kumar Wins First Place Award in the Materials Photography Contest
Deepoo Kumar, a MSE doctoral candidate studying with Professor Chris Pistorius has won the First Place Award in the Materials Photography Contest, which is supported by the TMS Foundation.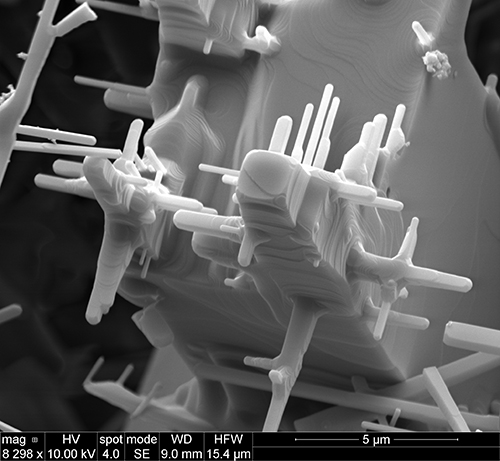 His award-winning photograph,
MgO Crystal Growth in (100) Direction
! 
As the recipient of the First Place Award, Deepoo was given a certificate, a first place ribbon and $300. His photograph will be on display in the TMS Member Welcome Center, located in the San Diego Convention Center, Ballroom 6 Lobby, during the TMS 2017 Annual Meeting in San Diego
News of his award will be posted online in conjunction with the conference and will be announced in the TMS 2017 Daily Newsletter, as well as in posts to TMS social media. In addition, there will be future exposure in JOM and TMS e-News and Student e-News.