Seeding Societal Futures
What do we mean when we talk about innovation?
At a future-leaning, entrepreneurially-inclined research university like Carnegie Mellon, "innovation" is a common refrain, part of the very fabric of the place. But innovation for its own sake should not be the aim, it is vitally important to also ask questions regarding why an innovation is necessary, how it is developed and deployed, and who benefits from it.
This has been a concern of ours at Heinz College for a long time, so it's both exciting and fitting that the Block Center has defined "Seeding Societal Futures" as one of our three primary thrusts of activity. As we look ahead toward the many ways that technology will reshape society in the coming years, the Block Center will seek to invest in innovations that are inclusive in their design, ethical in their implementation, and effective in their ability to positively impact human livelihood and well-being.
To give one example, Heinz College alumna Leah Lizarondo has founded a nonprofit, 412 Food Rescue, that is driven to eradicate food waste while simultaneously combating the problem of food insecurity in low-income communities. To date, Leah's organization has saved over 3 million pounds of food from entering landfills through an ingenious combination of technology, analytics, and the energy of thousands of passionate volunteers. 412 Food Rescue is perfectly emblematic of the kind of sustainable, scalable, and conscientious innovation that the Block Center will champion, and you can read more about them below.
Why is this important to us? Because at Heinz College and the Block Center, we are dedicated to leveraging our key strengths in technology, analytics, and policy to promote innovations that make the world not just more efficient, but kinder, more humane, and more inclusive. We firmly believe that these end goals are not mutually exclusive.
Technology and Community Projects
The Block Center has developed a new branch of work within its "seeding societal futures" portfolio that connects the Center and CMU students with community-based, equity, technology & economic development projects.
The goal of this line of work is to:
Develop a series of pilot projects with Pittsburgh partners that, if successful, can be scaled to other cities and states;
Establish the Block Center as both a trusted community partner a national thought leader within innovation and entrepreneurship policy;
Serve as a 'training ground' for students to begin a career in high-impact, technology-based economic development.
2020-21 Projects include:
Supporting the Regional's COVID-19 Economic Recovery Strategy - In partnership with McKinsey & Company, a team of CMU students advised by Block Executive Director Scott Andes, provided analysis and strategies to the Allegheny Conference—the region's leading civic leadership organization—on policies and practices to help the region respond to the COVID-19 economic crisis. 
The Pittsburgh Founders Challenge - Like many tech hubs, Pittsburgh has a wellspring of young technology startups. These companies are creating new technologies that address some of societies biggest challenges such as English language literacy. However, like most cities, Pittsburgh does not have proven models of supporting and engaging with entrepreneurs to solve civic problems. The Founders Challenge aims to structure and execute local civic engagement between successful technology startups and social problems aligned with their mission.
Measuring Pittsburgh's ability to attract federal resources - Few regions in the country are as politically relevant when it comes U.S. presidential elections as southwestern Pennsylvania. At the same time, the region faces a number of systemic issues ranging from urban-rural poverty to below average broadband connectivity to a declining industrial base. These factors would seem to make the region a prime target for federal economic, infrastructure and workforce investment. This project develops criteria for comparing Pittsburgh to its peers in terms of federal resource allocation and identifies missing elements of the region's federal attraction strategy.
Committing to equity in Pittsburgh's innovation economy - This research projects evaluates the state of diversity in the innovation economy and identifies specific interventions that the region can realistically pursue that will improve both the diversity and competitiveness of its innovation economy. Ultimately, the goal is to convene local public, private, university, and philanthropic leaders around a suite of specific, near-term action items to improve inclusivity within the innovation sector.
The CMU S.T.A.R.S Fellowship (Student Talent Attraction and Retention Strategy) - Only seven percent of CMU alumni live in the region. While we bring some of the world's most talented students to campus, often from abroad, few institutional models exist to encourage them to stay upon graduation. The STARS Fellowship is a proposal between the Block Center and The Swartz Center for Entrepreneurship to provide 1-2 year fellowships to support CMU graduates from outside the region to stay and build their non-profit or startup here. Throughout the fall and spring semester we will explore the effectiveness and feasibility of such a Fellowship.
Miami's economic response to COVID-19 – A group of CMU students, advised by the Block Center Executive Director, are partnering with US Ignite to help the city of Miami build data-driven decision tools to target COVID-19 related economic needs. Drawing from new analytical insights, the team will offer policy recommendations to the Mayor's Office.
Innovation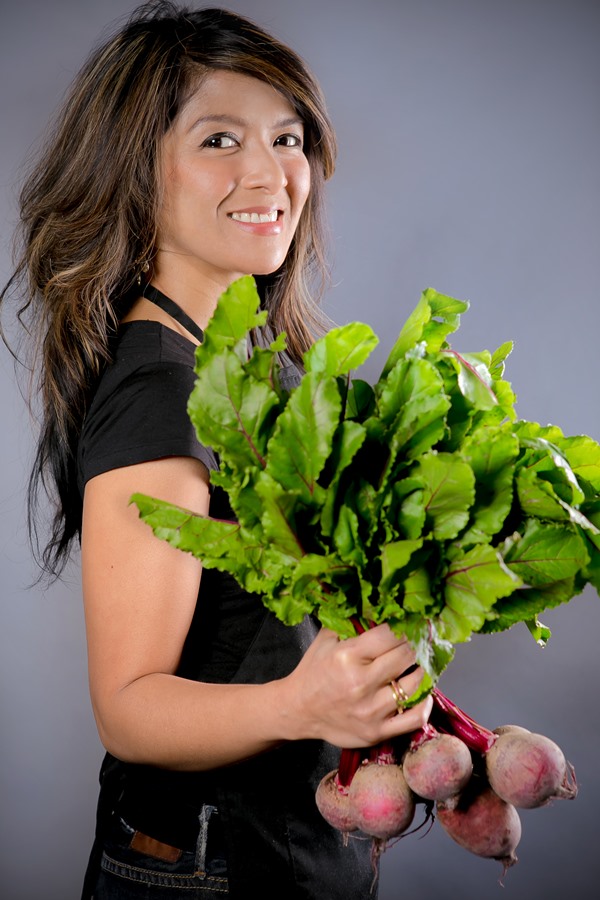 "Throughout the world, 40 percent of our food gets wasted, while one [person] in seven goes hungry." 
Leah Lizarondo (HNZ '03) was driven by this egregious statistic to co-found 412 Food Rescue, where she also serves as CEO.
The first full-time program of its kind in Pittsburgh, 412 Food Rescue works with food providers such as retailers, wholesalers, caterers, and even university dining services to recover food that is healthy and edible but that can no longer be sold. Once the food is collected, it is directly distributed to nonprofit and community organizations throughout Allegheny County in order to best serve individuals who are food insecure.
Part of what makes this possible is 412 Food Rescue's innovative use of technology. Their mobile app, Food Rescue Hero, is a tool to organize volunteers and is the first phase of a full technology platform for food recovery. Volunteers are able to self-select rescues based on their own availability—the organization uses Food Rescue Hero and social media to alert volunteers of rescues based on their time preferences and location—and in many cases a delivery only takes between 30-60 minutes to complete.
In addition to rescuing over 6 million pounds of surplus food in Pittsburgh, Lizarondo has created a new standard for food rescue volunteerism. Her innovative Food Rescue model has been extended to other cities in the United States, including Philadelphia, Cleveland and San Francisco. 
In 2018, Lizarondo was named the Block Center's Entrepreneur-in-Residence. This year, she was recognized by the United Nations as a 2019 WE Empower Awardee for her work towards accomplishing the UN's Sustainable Development Goals.
Can ridesharing help get the disadvantaged moving?
Citizens with lower levels of education and skill often confront challenges when seeking employment. The jobs best suited for their skills may be geographically distant from their homes, and the existing public transportation system may not provide them with an easy way of commuting to those jobs. Effective cooperation between governments, regulatory authorities, and transportation networking companies could remove those barriers and make ridesharing systems available to disadvantaged citizens. 
To assess citizen response to a public ridesharing policy, the Future of Work Initiative is currently running field experiments in Pittsburgh and adjacent areas of Allegheny County.
This project is co-funded by Metro21: Smart Cities Institute at Carnegie Mellon University.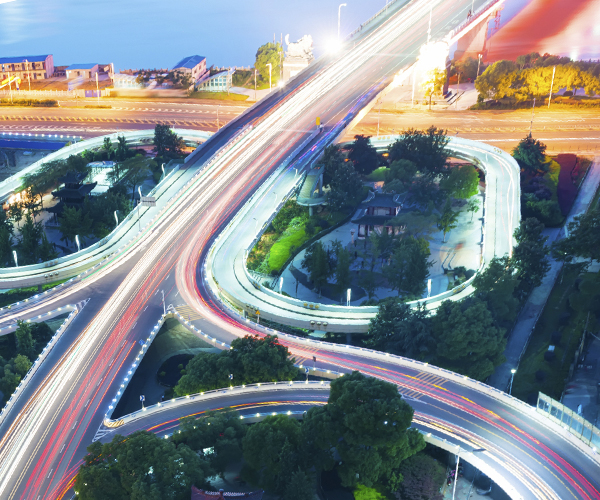 Can we more evenly distribute the benefits of technological change?
With the advent of ride-hailing apps and food delivery services, American cities have unprecedented access to transportation, food and other amenities. But many of these technological advances do not extend to rural areas. Take the West Greene School District of Greene County, Pennsylvania. In this region roughly the size of Chicago, you'll find six post offices, four fire halls, just one police station, and a single medical clinic. With no public transportation, getting to a grocery store may prove difficult or even impossible without a car. If you do have a car, you may have to rely on the good graces of your neighbors if you run out of gas on the way to a grocery store — or you might not find a gas station for 20 miles.
While urban residents can acquire groceries and other resources at the touch of a button, many rural communities in the United States have not received the same benefits of technological change. 
Addressing the deeply intertwined issues of poverty and hunger in rural communities requires sensitivity to the unique features and needs of these municipalities. Through our partnership with Waynesburg University, we aim to develop technology-oriented, human-centered solutions to mitigate the complex social issues that rural America is facing today. 
Drawing from the expertise of leaders in community organizing and food recovery from both Greene and Allegheny Counties, students are using technology for good to extend the benefits of these innovations to rural communities. If done right, this work could provide Greene County Comissioners, the Greene County Food Security Partnership and the United States at large with innovative recommendations for addressing food insecurity and improving quality of life.
Educational Innovation
How can we anticipate and prepare for the societal impacts of technological change? From automation to robotics to machine learning, our rapidly-evolving technological landscape is poised to fundamentally transform our society. The solutions to larger questions surrounding the ethical implementation of artificial intelligence, the future of work and the nature of industry disruption are going to require an innovative, interdisciplinary approach. At the critical intersection of technology and society, Carnegie Mellon University is preparing the social entrepreneurs, policymakers and thought leaders of the future.
 Current Course Offerings:
Ethics and Policy of AI
AI and Public Policy
AI, Society and Humanity
Policy Innovation Lab
Societal Consequences of Technological Change: Education
Societal Consequences of Technological Change: Autonomous Vehicles