Welcome to the Fellowships and Scholarships Office
The Fellowships and Scholarships Office (FSO) works with current Carnegie Mellon undergraduate students in fulfilling their intellectual and professional goals by pursuing nationally competitive scholarships and fellowships.  We promote awareness of external scholarship and fellowship opportunities, and provide advice and support to students who apply for these awards.
For information about fellowships and scholarships related to financial aid, please visit The Carnegie Mellon Financial Aid Scholarship site.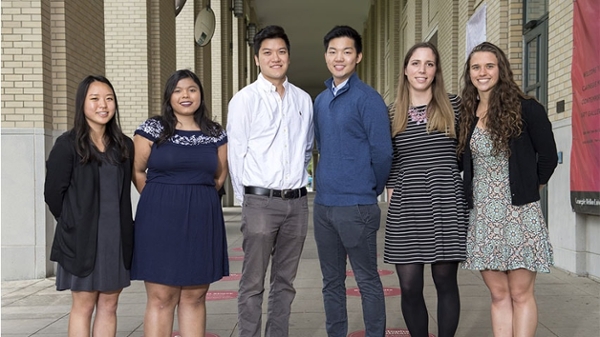 Carnegie Mellon University's six Fulbright award winners dor 2017 will teach and conduct research in Spain, Taiwan, Mexico, Ecuador, Switzerland and Germany.




Mikaela Wolf-Sorokin, a Carnegie Mellon University junior majoring in global studies and Hispanic Studies, has won a 2017 Harry S. Truman Scholarship.
Christina Cabana, a junior chemistry major at Carnegie Mellon, is the recipient of a 2017 Barry Goldwater Scholarship. 

Chrystal Thomas, a senior majoring in biological sciences, has been named to this year's class of Schwarzman Scholars.
Carnegie Mellon alumnua and Fulbright award winner Carolyn Kras takes dramatic approach to raise awareness of sexual assault.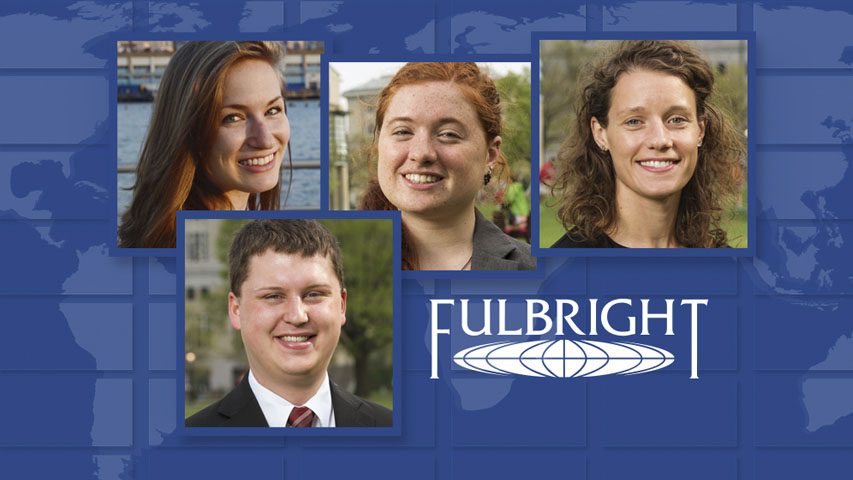 Carnegie Mellon University's four Fulbright award winners for 2016 will research, study and report across three continents.
Carnegie Mellon University senior chemistry major Rebecca Alford is one of 12 college seniors and first-year graduate students nationwide to be named a 2016 Hertz Fellow by the Fannie and John Hertz Foundation.
Engineering Student Wins Whittaker Fellowship
Engineering senior Eric Parigoris to work on early cancer detection in Switzerland.
Ph.D. student Ania Jaroszewicz has received one of 30 Paul and Daisy Soros Fellowships for New Americans. 
Joshua Brakensiek has received a Barry Goldwater Scholarship to support his pursuit of a research career in mathematics and theoretical computer science.
Sophomore Ian Asenjo has received a Critical Language Scholarship to study the Punjabi language.
Carnegie Mellon University Alumnus, Olseun (Seun) Aremu, a perception systems research enginee, builds autonomous mining machines.
Carnegie Mellon University senior Kaytie Nielsen has won a nationally competitive scholarship from the Henry Luce Foundation.
Melanie Diaz has been awarded a PPIA Fellowship for 2016.

Senior Jillian Jaycox will join an Autoimmune Disease Research Group at the University of Cambridge.
Senior Chemical Engineering student, Adam Simpson, is following his passion for clean water action.
Seven recent graduates will be making a global imapct through this year's Fulbright U.S. Student Program.  In addition, one undergraduate student has been selected to attend a Fulbright Summer Institute in the United Kingdom.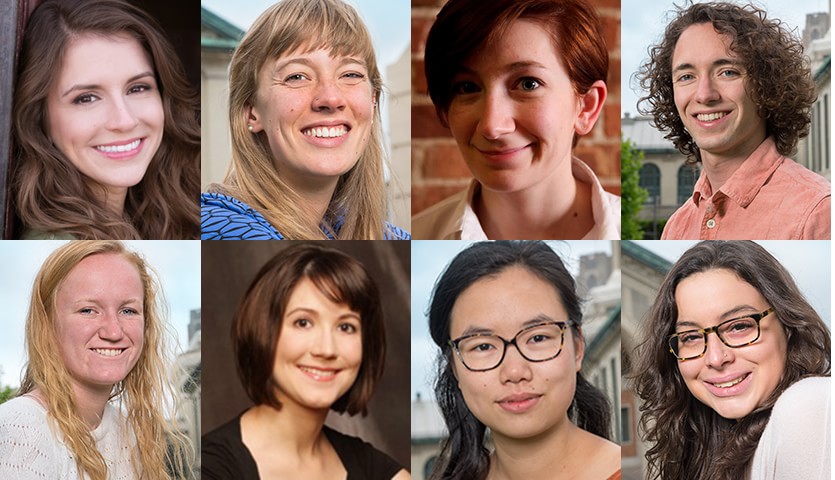 Jillian Jaycox and Joshua Kubiak are among 260 sophomores and juniors nationwide chosen from more than 1,200 nominations for the 2015-2016 academic year.  CMU has been home to 20 Goldwater Scholars.

Tomer Reiter, a senior mathematical sciences major at Carnegie Mellon University, has been selected as a 2015 recipient of the Gates Cambridge Scholarship to study at the University of Cambridge in the United Kingdom.
Carnegie Mellon University senior Catherine "Kate" Groschner, a materials science and engineering major, has been selected as one of 14 students nationwide to receive a Churchill Scholarship, which funds a year of postgraduate study at the University of Cambridge in England.