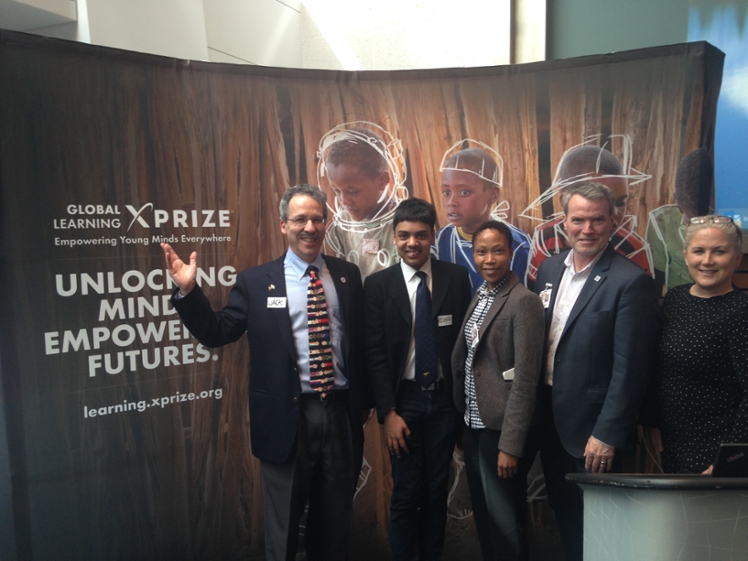 Global Learning XPRIZE
What is the Global Learning XPRIZE?
The Global Learning XPRIZE is a $15M competition to develop an open-source Android tablet app that enables children ages 7-10 without access to formal education to learn basic reading, writing, and arithmetic without adult assistance.
Important Dates:
April 2015:  198 teams from 40 countries registered.
January 2017:  38 teams from 17 countries on 6 continents submitted English & Swahili apps.
April 2017:  XPRIZE judges chose 11 Semifinalists, including RoboTutor.
May 2017:  XPRIZE pilot-tested Semifinalists' Swahili apps on local children outside Dar Es Salaam.
June 2017:  Semifinalists presented to the international panel of judges who will pick up to five $1M Finalists.
September 2017:  XPRIZE names RoboTutor as one of five $1M Finalists.
2017-2018:  XPRIZE will conduct an independent controlled evaluation of the Finalists' Swahili apps with 4000 children in nearly 200 villages in Tanzania, pre- and posttesting each child individually.
2019:  XPRIZE will award $10M Grand Prize to the team whose app achieves the highest total learning gains, counting reading 60%, writing 10%, and numeracy 30%.